Are you ready to imagine yourself living in distant times and places?
We are so excited to share these new books brought to you by Carole P. Roman and Awaywegomedia.com! Through the Homeschool Review Crew, our family was introduced to four new books that carried us on a journey back in time!
We entered into the times of long ago through the books:
Let me introduce you to Carole P. Roman and Awaywegomedia.com.
Carole P. Roman has written this series of engaging books about children in different cultures to help students understand what is it like to live in other places in past times. She has made this experience available for younger children through her friendly writing style and engaging illustrations. The books show children playing, learning, working, and spending time with their families. My boys said they felt like they had traveled back in time!
By teaching young children about other cultures, we lay the foundation for further study in world geography, history, Bible, and ancient times. Carole P. Roman provides a friendly and inviting way to begin laying this foundation.
It is important for children to develop an understanding that people around the world live differently than they do. This understanding helps children to value what they have in their own families and be willing to help other children who don't have those things.
How did our family use the books brought to us by Carole P. Roman and Awaywegomedia.com?
After excitedly flipping through all four books, we settled down to enjoy If You Were Me and Lived in…the American West.
My family enjoyed that it was written from the view point of a young man who was traveling westward by covered wagon with his family. They said it helped them imagine that they were there and experiencing the journey as I read it to them. The story felt personal.
The book combined facts with fiction in a way that helped my children remember the facts. The Illustration combined photographs with drawing. Examples of the hardships and victories of the journey west, then building a house, starting a farm, and settling in to a new life showed us what it would have been like to live in the American West. We were able to find and discuss similarities and differences compared to our lives today. My boys wished that we lived back then so they could have all that room to run around.
To help us prepare for Thanksgiving, we then enjoyed If You Were Me and Lived in…Colonial America. This is the story of the Pilgrims and their experiences beginning a new life in America. Carole P. Roman does not spend a lot of time mentioning the religious reasons that the Puritans left England. Nor does she spend much time on the deaths and horrible conditions they faced their first winter. Rather, she focuses on the experiences the children had meeting Native Americans, building a house, and living a very different life than what they had in Europe. I like this approach as an introduction that can lead to further study and discussions about these other important factors.
Next it was on to If You Were Me and Lived In…Renaissance Italy (An Introduction to Civilizations Throughout Time) (Volume 1). This book opened with a map Italy. We experienced the life of a brother and sister as they shopped in the market, were educated at home, and lived in the city of Firenze, Italy.
In each of her books, Carole P. Roman proves a glossary for vocabulary study and descriptions of important and famous people during time period. These enrichment resources helped us to deepen our study of cultures.
In If You Were Me and Lived In…Ancient China: The Han Dynasty, we compared what China is like now to what it was like about 2,000 years ago. Carole P. Roman includes some comprehension questions throughout the story to help her readers understand and evaluate as they read. We learned about what people ate, wore, and the houses they lived in during the time of the Han Dynasty. We enjoyed learning about how families and children experienced a culture so different from our own.
Our family is excited to read more of Carole P. Roman's books. Others include:
If You Were Me and Lived in…Ancient Greece (An Introduction to Civilizations Throughout Time) (Volume 1)
If You Were Me and Lived in…Elizabethan England (An Introduction to Civilizations Throughout Time) (Volume 3)
If You Were Me and Lived in…The Middle Ages (An Introduction to Civilizations Throughout Time) (Volume 6)
If You Were Me and Lived in…Viking Europe
You can find more information about these resources from Carole P. Roman at Awaywegomedia.com or by following these links: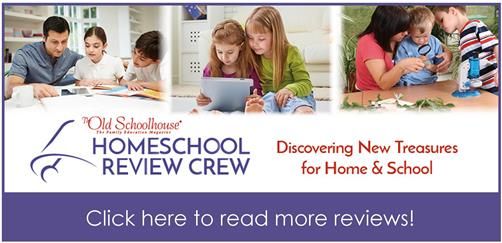 Disclaimer
I received a FREE copy of this product through the HOMESCHOOL REVIEW CREW in exchange for my honest review. I was not required to write a positive review nor was I compensated in any other way. All opinions I have expressed are my own or those of my family. I am disclosing this in accordance with the FTC Regulations.