High School Science help! Learn through The 101 Series!
High School science is daunting for me to teach, so my sons and I were so excited to receive Physics 101 from The 101 Series to review.
What is Physics 101 from The 101 Series?
Physics 101 is a fascinating science curriculum about physics and the study of the principles and scientific laws that direct the natural world. The four included DVDs have over eleven hours of instruction time to explain how God's universe works.
It is a Christian, Bible-based curriculum that can be used as your homeschool science curriculum or as a supplement to strengthen a public school curriculum. It gives God the glory for creating the world and the laws of physics.
The 101 Series discusses how God both works through His creation, and beyond His creation through the supernatural.
My sons and I were so impressed with how clearly the information was presented in the video. The instructor is calm and clear without being boring. He explains the concepts thoroughly in a way that is organized and sequential. Each segment builds upon the previous ones as the concepts become more complex. The student's mastery of each concept is tested through the discussion questions and the quizzes that conclude each segment.
Physics 101 can be used as a complete physics curriculum for a high school credit, as an overview of physics, or even as a foundation for later scientific study.
I have completed many high school and college science classes myself, and Physics 101 is definitely one of the most organized and well presented I have ever experienced!
What is included Physics 101?
There are so many components included in this flexible science curriculum! You can use the options to create a program that fits your schedule and your family's needs.
Four DVDs with visually stimulating instruction take students on a journey through the physical world.
Disk D includes a printable (PDF) guidebook with quizzes covering the material taught on each DVD. The Guidebook presents summaries and important points from the DVDs in a clear and easy to understand format that leads to well-defined terms and concepts.
Disk D also includes a Course Accreditation Program booklet to help teachers and parents keep track of completed information and what needs to be done to receive high school class credits for Physics 101.
In the Guidebook are directions about how to create a Physics 101 Notebook to record student progress and keep a record of all they have learned.
There are also discussion and comprehension questions to check understanding, suggested field trips, and suggestions for further reading.
Mini-labs, research reports, and lab reports add the hands-on component to science that is always so fun!
There are twenty segments, like chapters, covered in the Physics 101 curriculum. They lead students through such topics as acoustics, light, thermodynamics, the laws of gravity, and Newton's laws of motion. Each segment can be covered in two weeks which gives students a relaxed weekly pace with which to cover the complete curriculum in ten months.
Is there more science from The 101 Series?
Yes! The 101 Series also provides Biology 101 and Chemistry 101.
How did our family use Physics 101?
My oldest son, Josh, is completing Physics 101 for high school credit; so we are completing each segment is about two weeks. This allows us to enjoy the experiments and further reading suggestions at an unhurried pace. He is learning so much!
Josh told me that Physics 101 is helping him organize previously learned science concepts and see how they all fit together.
My 4th grade son, Nathan, just loves science! So he is watching and leaning from the DVDs also. Physics 101 is laying a strong foundation for Nathan's later scientific knowledge.
The mini-experiments use supplies that we have either found around the house, at the dollar store, a craft store, or a hardware store. We really enjoy doing science experiments together and these were perfect for solidifying the information we learned on the DVDs.
Overall, our family gives Physics 101 five out of five stars! I am planning on using the Biology 101 and Chemistry 101 curriculums for future years!
Where can you find this and other games from The 101 Series?
You can find more information about The 101 Series by visiting their website or following these social media links: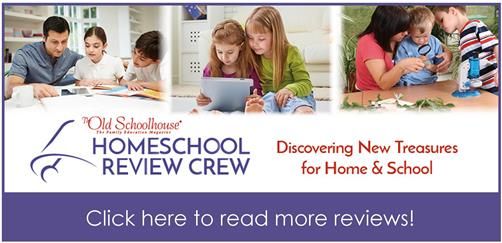 Disclaimer
I received a FREE copy of this product through the HOMESCHOOL REVIEW CREW in exchange for my honest review. I was not required to write a positive review nor was I compensated in any other way. All opinions I have expressed are my own or those of my family. I am disclosing this in accordance with the FTC Regulations.