Looking for a hands-on history program that will keep your children engaged?
We are learning so much from the hands-on history program from Home School in the Woods called HISTORY Through the Ages Project Passport World History Study: Ancient Greece!
What is HISTORY Through the Ages Project Passport World History Study: Ancient Greece?
Sometimes ancient civilizations can seem so distant to our kids. So long ago that we can't connect to the rich lessons and stories they have to share. In HISTORY Through the Ages Project Passport World History Study: Ancient Greece, this is changed! My sons and I have loved learning about Ancient Greece, its people, and where they fit into the big picture of history with Homeschool in the Woods!
For this review, our family was provided with a free downloadable program from Homeschool in the Woods.
Ancient Greece is such a fascinating historical period that has helped to shape our current culture. Our family was impressed with the many aspects of Ancient Greece presented in this Project Passport. Through the many hands on projects and engaging reading, my boys and I are pulled into the world of the Ancient Greeks.
This Ancient Greece Project Passport can be used as a complete curriculum, or as a launching pad for further studies of the ancient world. It can also complement your current history curriculum by providing hands on projects that you kids will enjoy.
What is included in HISTORY Through the Ages Project Passport World History Study: Ancient Greece?
There are so many components included in this flexible downloadable history curriculum!
Each lesson is called a "Stop." There are 25 Stops in the Ancient Greece Project Passport. Each one can be completed in one day, or stretched out over several days to help students master the information.
The Stops begin with the Travel Itinerary for teachers, which provide the outline, materials, and project instructions for that lesson.
Students build a Scrapbook of Sights as they move through the Stops to help them retain the information they learn. This scrapbook uses the lapbook and notebooking approaches are helping so many students really engage with what they are learning.
The compact text is written in a friendly, personal voice that by boys have enjoyed listening to as I read aloud.
For the timeline, students cut out and glue events, people, and places as they learn. The Stops are arranged by topics rather than in chronological order, so the timeline has helped us see where each event fits into history.
Also included are maps of Ancient Greece to label as you read.
To make sure your students have mastered the information, they are asked to write brief newspaper articles and ads after each Stop. These have been fun.
Many Stops include larger 3-D projects such as making drama masks or building a town market diorama.
How did our family use HISTORY Through the Ages Project Passport World History Study: Ancient Greece?
I have three boys ranging in age from 5 to 13 and we enjoyed the Ancient Greece Project Passport together. I read the text aloud and we discussed it together. My older boys then added events and people to the timeline and identified the locations on the map that we had talked about. The hands on 3-D projects were fun and drew us into the culture and rich history of Ancient Greece.
The Additional Resources section provided us with books and ideas for further study. We have enjoyed reading some Greek Myths, the Iliad, and the Odyssey in addition to the Project Passport materials.
Is there more from Homeschool in the Woods?
Yes! In the HISTORY Through the Ages Project Passport World History Studies, you can enjoy Ancient Egypt, the Middle Ages, or the Renaissance. Ancient Rome is coming soon in 2018!
Homeschool in the Woods also provides curriculum on such topics as Colonial Life and World War II. There are activity packs about artists and composers. Lap-packs include Knights, Wonders of the World, and Elections. There are even Activity Studies about the History of Holidays and Great Empires.
Where can you find this and other resources from Homeschool in the Woods?
You can find more information about Homeschool in the Woods by following these social media links: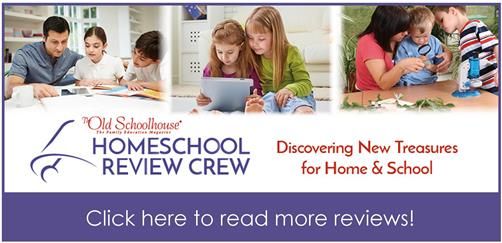 Disclaimer
I received a FREE copy of this product through the HOMESCHOOL REVIEW CREW in exchange for my honest review. I was not required to write a positive review nor was I compensated in any other way. All opinions I have expressed are my own or those of my family. I am disclosing this in accordance with the FTC Regulations.