Eclectic Foundations Language Arts Curriculum tries, but misses the mark for language arts instruction.
For this review, our family was given Eclectic Foundations Language Arts Level B for first or second grade.
What is Eclectic Foundations Language Arts Level B?
Eclectic Foundations has put together a language arts curriculum program for Christian homeschooling. There are three levels spanning beginning letter sounds through third grade.
I have taught both public and private school, have two credentials and a master's degree in teaching, became a reading specialist and am a certified Educational Therapist. I have a private practice working with children with learning disabilities and have homeschooled my own three boys for 10 years. In my opinion, Eclectic Foundations tries to combine cover so much material, that none is covered well.
What is included in Eclectic Foundations Language Arts Level B?
Level B covers several skills: reading, phonics, handwriting, poetry, and grammar. It uses the McGuffey readers. Review lessons are offered every few weeks.
The phonics lessons are not spelling lessons, they are meant to teach reading rules. The handwriting focuses on cursive or printing practice, not teaching how to form letters. The poetry instruction offers short reading for parents to read aloud to their students. It includes comprehension question that focus on identifying details. The grammar lessons teach a little above grade level and focus on identifying parts of speech.
How did our family use Eclectic Foundations Language Arts Level B?
Unfortunately, I decided not to use this curriculum for my children. Here are some of the reasons why:
The Level B was designed for first or second grade, yet cursive is practiced. My experience is that many children's small motor skill development is not ready for cursive at this age.
Students are asked to identify rhyming words, which is a pre-reading skill and should be mastered by first grade.
The poetry comprehension questions are recalling details focused. There are few questions asking students to think or make judgments about what they are listening to.
Phonics lessons begin with "silent e" words and progress to four letter words with consonant blends.
Yet the rules explaining these reading skills are not included.
The teacher's guide does not provide phonics rules. I like to teach my students why worlds are spelling and pronounced as they are. This program is missing the why. If teachers already know the rules, they can introduce them and use the world lists as examples of worlds that follow the rules.
Memorization is heavy. Concepts are not explained, yet students are asked to memorize them. For example, the definition of a syllable is described in a confusing way that does not include that a vowel you hear is needed in each syllable.
In the grammar portion, students are asked to classify words that they have not yet learned to read.
In the handwriting portions, capitals and lowercase letters are introduced together. I feel this is not an effective way to teach handwriting or printing because it is too much information at one time. Also, students are asked to look at printed words and write them in cursive. This is a higher order thinking skill that is traditionally introduced not younger that third or fourth grade, after handwriting has been mastered.
The font that is used for Eclectic Foundations does not shape letters as children are taught to write them. Specifically, the "a" looks like this: "a," rather than "a" as children are taught to write it. The "t's" have tails at the end, and many letters have extra lines at the top and bottom that are not used in printing. Lowercase "g" looks like this: "g" rather than "g".
The McGuffey readers are quite old. They introduce many unnecessary sight words that children are asked to memorize rather than practicing a reading rule. This gets children into the habit of memorizing words instead of knowing why they are spelled as they are and looking for patterns in reading.
Overall, unfortunately, I do not recommend Eclectic Foundations Language Arts.
Where can you find these and other resources by Eclectic Foundations?
You can find more information about the Eclectic Foundations Language Arts Level B and other products at their website and by following these social media links: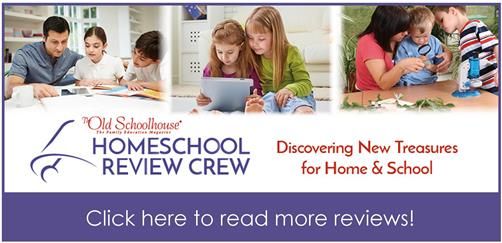 Disclaimer
I received a FREE copy of this product through the HOMESCHOOL REVIEW CREW in exchange for my honest review. I was not required to write a positive review nor was I compensated in any other way. All opinions I have expressed are my own or those of my family. I am disclosing this in accordance with the FTC Regulations.