I lead a small dads and sons discipleship group at my church, about seven to ten families in a given week, a ministry that my wife and I decided to start because we felt this model of discipleship was a missing piece in our sons' development – dads working together to teach their sons about godly manhood, investing in each other's lives and modeling our shared values to our boys in a group environment. Our sons learning about becoming a man, having fun together and learning man skills from a group of dads instead of only from their old man.
For our group, I use a combination of curriculum provided by others and curriculum that I write as I feel called to address certain topics. But I am always looking for good materials to help guide our boys on the "manhood journey."
Enter the Manhood Journey Father's Starter Kit, which has quickly and easily become one of my favorite go-to tools.
What is Manhood Journey Father's Starter Kit from Manhood Journey & City on a Hill Studio?
Manhood Journey is a set of materials supporting a discipleship program for fathers and their sons (just like our group). It supports a Bible-based approach to building young men through combined discipleship and mentorship of fathers.
One of the things I liked a lot about these resources is how discussion-focused they are. Sometimes other curriculum or the lessons I tend to develop end up too too lesson or lecture-focused, coming up short on discussion. Manhood Journey sets the stage to lead groups through discussion sessions with fun, hands-on, interactive activities.
Overall, I appreciated how well these resources stimulated discussion – a good balance to my natural tendency – although there were times I felt it could use a little deeper dive into teaching a topic or telling an illustrative story, so I would augment where I felt I could. So for my taste, Manhood Journey swings a little too far toward discussion at the expense of teaching, but it served to balance some of my natural lecturing tendencies – not a bad thing.

What is included in Manhood Journey Father's Starter Kit?
The Manhood Journey Father's Starter Kit included everything I felt I needed to get started with my boys and to test it out with my group. As our group adopts this curriculum for at least one module, I will encourage the other dads to buy their own copies of the one-on-one discussion guides, but this kit did provide everything we need to run a group session. Included in the kit:
Group Discussion Guide to help you lead your group
1 on 1 Discussion Guide full of discussion points and activities for fathers to use with their sons
DVD of the introductory videos for all six modules
PLUS! A free copy of Wise Guys: Unlocking Hidden Wisdom from the Men Around You by the Manhood Journey cofounder, Kent Evans.
How did our family use Manhood Journey Father's Starter Kit?
I found the Embarking Group Guide to be a perfect tool to set up my group sessions. In a couple of places, I chose to combine two lessons in one week, or add a little deeper teaching or story to a topic, but I really appreciated the overall framework (in our group, we also do an active game and teach a man-skill, so I added those to our sessions as well). And there was always a lot of Scripture to read together, which I appreciate.
The Embarking 1-on-1 Guide provided some great face time individually with my boys, and the conversation ideas felt natural while really drawing out some helpful insights into where each boy was coming from and dealing with in their lives. From the discussion ideas to the encouragements and reminders for how to relate effectively with my boys' hearts as we hang out and talk – I just love these one-on-one guidebooks!!
I didn't find the Maprochures (meant as an invitation tool, which we didn't need – but also not as intuitive as I'd like) or DVD (I expected content, but it was more of an advertisement) as helpful or intuitive, but they didn't take away from my appreciation for everything else.
I'm still reading through Wise Guys: Unlocking Hidden Wisdom from the Men Around You, and I like what I've seen so far. I know it has received great reviews online, and I appreciate author Kent Evans' (cofounder of Manhood Journey) cohortation to invest in mentoring relationships.
You can find more information about the and other products at their website and by following these social media links:
Manhood Journey
City on a Hill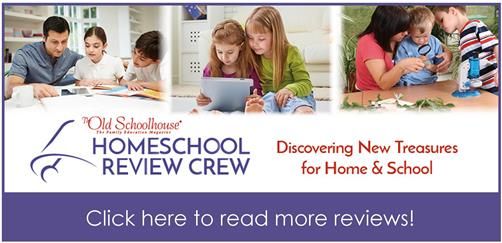 Disclaimer
I received a FREE copy of this product through the HOMESCHOOL REVIEW CREW in exchange for my honest review. I was not required to write a positive review nor was I compensated in any other way. All opinions I have expressed are my own or those of my family. I am disclosing this in accordance with the FTC Regulations.