In her new book, Walking with the Waodani, Stacy Farrell brings us along on an inspirational adventure as we learn about Ecuador, the Waodani people, and God's incredible love.
What is Walking with the Waodani by Home School Adventure Co.?
Our family gives Walking with the Waodani two huge thumbs up! Not just for homeschooling families, it can be used as a cultural and Bible study to increase our understanding of the world around us.
Walking with the Waodani takes a closer look at Ecuador and the Waodani tribe that lives in the jungles there. We travel on this adventure with Russell, an American teen, who spends seven weeks in Ecuador. Through his eyes, we see and better understand Ecuador, her people, and the love of God that is reaching hurting people.
The study combines history, geography, writing, storytelling, and culture to give families a better understanding of people and what God can do through lives dedicated to Him.
What is included in Walking with the Waodani?
This study includes many components to help students and families understand the background and future of Ecuador and the Waodani people.
We learned about Steve Saint and his inspirational story of how he was able to forgive and dedicate his life to the tribe who killed his father.
We learned more about the Auca missionary story with Nate Saint, Jim Elliott, Pete Fleming, Ed McCully, and Roger Youderian. These five men gave their lives to reach the Waodani people for Jesus. Their lives ended tragically, but the story continues. Stacy Farrell masterfully weaves this history into the current story of families and tribes now dedicated to God.
The Indigenous People's Technology and Education Center, I-TEC, is an outreach established by Steve Saint that helps indigenous churches around the globe to grow without depending on outsiders. It is helping to equip these indigenous churches to become self-supporting so they can meet the physical and spiritual needs of their own people.
This history and geography of Ecuador is presented through maps, pictures, and online videos.
Through recipes, pictures, and stories about Russell, we learned about Ecuadorian foods, animals, culture, and traditions.
I love how educational components such as vocabulary, creative writing, comprehension, and geography are blended together in Walking with the Waodani.
Stacy Farrell has included online videos, names of DVDs, further references and materials, photos, and books to enhance your adventure with the Waodani.
How did our family use Walking with the Waodani?
As we began this study, my sons and I were excited to dive in. So we completed a chapter each week. One day was spent reading aloud, one day on comprehension, drawing, and writing, and one day on vocabulary and watching online videos of Russell and his adventures.
We all looked forward to Walking with the Waodani each week!
My middle son, Nate, wants to be an inventor. So learning about I-TEC and what it is doing to support churches really inspired him.
My sons' favorite part was learning about I-TEC's flying car, the Maverick. With the mission of flying into areas without roads, it is a great example of how mission's work meets cool technology.
Where can you find these and other resources by Home School Adventure?
You can find more information about the and other products at their website and by following these social media links: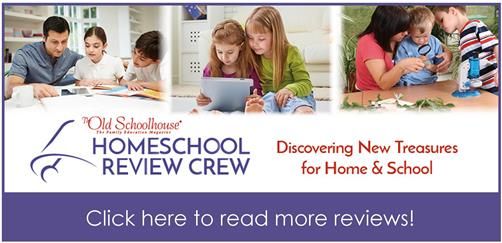 Disclaimer
I received a FREE copy of this product through the HOMESCHOOL REVIEW CREW in exchange for my honest review. I was not required to write a positive review nor was I compensated in any other way. All opinions I have expressed are my own or those of my family. I am disclosing this in accordance with the FTC Regulations.