The By the Way Book Series by Joy Budensiek, is a must-read book series for families learning about state histories! Colorado ~ By the Way has inspired my family to take some exploration road trips this summer and experience the wonders so close to us here is Colorado.
Planning to go on a trip this summer or planning a stay-cation and you want to broaden your families' understanding of the United States? Check out the By The Way Book Series by Joy Budensiek.
What is Colorado ~ By The Way?
Joy Budensiek has written engaging and beautiful books series that draws children into learning about states in a fun way. It doesn't feel like school to learn through a resource such as this.
For this review, our family enjoyed this book from the series: Colorado ~ By The Way. Filled with beautiful photographs of animals and landmarks, Colorado ~ By The Way is a treat to read through.
Other titles in the By The Way Book Series include:
What is included in Colorado ~ By The Way?
Joy Budensiek has written and designed Colorado ~ By The Way to be informative and provide talking points that integrate Christian faith, geography, history, and science.
Colorado ~ By The Way is packed full of information about Colorado's history, habitats, and landmarks. I loved how it intentionally integrated the Bible as we learned about Colorado. It reminded us of God's creations and how we can enjoy and take of them.
How did our family use Colorado ~ By The Way?
Here are some highlights of what my three boys and I discovered through this book. It is difficult for me to choose just a few, but I don't want to spoil the book for you.
Some days, we read a few pages together curled up on the couch. The lessons usually included a trip to the web to dive deeper into the information. Often, I would hear something like, "Can we go there too?" Or, "I have actually been there!" Other days, we read a few more pages and planned fishing trips or hikes we wanted to tackle.
Colorado ~ By The Way was a breeze to integrate into our history and geography lessons. It became a jumping off point for our Colorado state history unit.
Last summer, we crossed the Continental Divide. We didn't realize that part of The Colorado Trail was there also. With 500 miles of hiking and trail riding, now we have a lot of ground we want to cover.
We learned about Mesa Verde. What amazing builders the Pueblo Indian Tribes were.
We recognized pictures of The Garden of the Gods and the top of Pikes Peak. My boys were so excited! Did you know there are more that 130 different bird species in Garden of the Gods?
We learned more about lightning and why we have so much of it in Colorado.
We read about Clara Brown who may have been the first African American woman to be part of Colorado's gold rush.
How has the railroad affected Colorado's mining industry in the past, and the current vacation and coal industries of today?
Our family gives Colorado ~ By The Way 10 out of 10 stars. What a great way to learn about Colorado and the other states in this series. Next, we want to read Washington ~ Here We Come because we have family who live there. How fun is that!
Where can you find these and other resources by Joy Budensiek?
You can find more information about the By The Way Book Series and other books by Joy Budensiek at their website and by following these social media links: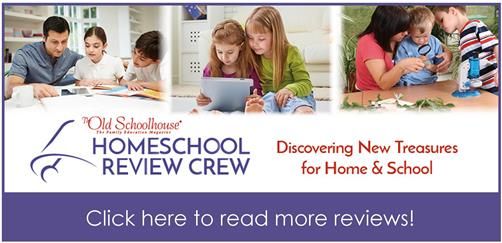 Disclaimer
I received a FREE copy of this product through the HOMESCHOOL REVIEW CREW in exchange for my honest review. I was not required to write a positive review nor was I compensated in any other way. All opinions I have expressed are my own or those of my family. I am disclosing this in accordance with the FTC Regulations.