Digital Savvy by CompuScholar, Inc. is an excellent way to learn about the fundamental computing skills we all need in this modern age of technology!
For this review, our family has enjoyed a complementary course of Digital Savvy from CompuScholar, Inc.
What is CompuScholar, Inc.?
CompuScholar, Inc. offers online computer courses for students in grades 6-12. The company was formally knows as Homeschool Programming. Through examples, videos, text, and projects, students learn about computer skills, coding, programming, and computer science.
What is Digital Savvy?
Digital Savvy is an online program that teaches parents and students about how computers work, what programs do, and other fundamental computing skills. It is recommended for grades 6-12. It is a great place to begin when learning about computer skills!
What is included in Digital Savvy?
Josh, my 7th grader, loved that the information is offered both as video and as text. He is an auditory learner, so the video worked great. Then he read the text to make sure he had mastered the information. It is important to read the text as it includes additional information not covered in the video presentation.
Digital Savvy offers information in bite-sized pieces so students can master the information as they progress without feeling overwhelmed by the amount. Each chapter is broken into lessons that cover a few main points at a time.
Each lesson has diagrams and pictures to demonstrate concepts. There are interesting pictures of the insides of computers that help students grasp how all the parts work together. Josh said the pictures drawings are fun and easy to understand.
Each lesson builds on the one before, so it is important to master the information before moving to the next lesson.
How did our family use Digital Savvy?
Josh is enjoying the Digital Savvy course. He had some basic knowledge of how computers work and what the components did, but it was really patchy. Digital Savvy is helping him build a complete picture of computers and their components and how it all works together. After this, he will be ready for more in-depth computer courses.
He is watching the lessons several times a week. He says it is a relaxing way for him to learn and he looks forward to it!
If he misses information, he can easily re-wind. The start page is simple and easy to navigate from one lesson or one chapter to the next.
Digital Savvy lessons have practical, real-life examples that Josh can put into practice right away. He says they are easy to understand and follow.
Often, Josh takes notes as he watches the lesson. Then he can check his notes with the text. I love that he is getting practice taking notes from a lecture format, but has the text in case he misses anything.
Each lesson takes 15 to 25 minutes. Sometimes, Josh does a couple of lessons in a row.
After completing each lesson or chapter, he takes a quiz. If he missed some questions, he could easily go back and watch the video or read the text again. Digital Savvy allows students three chances to take the quizzes.
Other courses from CompuScholar:
The Web Design course teaches students how to design and create their own web pages. This course is recommended for grades 6-12.
The Java Programming course teaches students all the Java skills needed for the "AP Computer Science A" exam. This course is recommended for grades 9-12.
Where can you find this resource from CompuServe?
You can find more information about Digital Savvy and other products at their website and by following these social media links:
Homeschool Programming
CompuScholar, Inc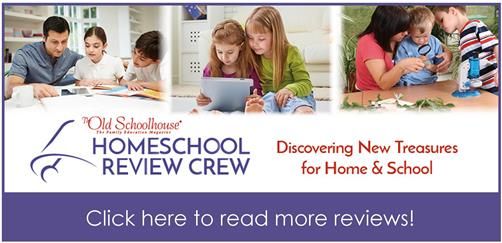 Disclaimer
I received a FREE copy of this product through the HOMESCHOOL REVIEW CREW in exchange for my honest review. I was not required to write a positive review nor was I compensated in any other way. All opinions I have expressed are my own or those of my family. I am disclosing this in accordance with the FTC Regulations.