Are you looking for an exciting way to introduce your children to Christian Worldview? Look no further! Captain Absolutely has arrived!
Focus on the Family released a comic book based on Adventures in Odyssey's loved mailman and comic book writer Wooton Bassett. Wooton talks about the importance of worldview and writes the Captain Absolutely comic during episodes of Adventures in Odyssey. "And it is awesome!" (quote from my 10-year-old son).
For this review, our family received a copy of Captain Absolutely: Defending Truth, Justice and Lots More Truuuth! Battle Against Dr. Relative.
Who is Captain Absolutely?
Meet Josiah King, named after Judah's King Josiah. He is a mild mannered librarian working late with his friend Darren. An explosion rips through the room, rocketing both men into different parts of the library. Josiah lands in a banned book area containing Bibles. Darren, sadly, winds up in an area containing philosophy books. Both men take a closer look at what they found while the area fills with radioactive gas (don't worry, it gives the Captain really cool powers).
Josiah discovers God's Absolute Truth. He realizes that God has given people laws and boundaries to protect them and that following these laws leads to true happiness.
Darren, on the other hand, reads that people should be allowed to make their own laws depending on what is best for them. He comes to believe that there is no god and that he can do whatever he want to do to whomever he wants to do it to. Dr. Relative is born (with really cool gadgets).
The battle between two worldviews continues.
Worldview affects the way we view God, creation, people, right and wrong, and the truth.
Captain Absolutely believes in a loving God who is involved in our lives and wants us to follow His laws. God defines what is right and wrong and we learn about Him through the Bible. Dr. Relative, on the other hand, is determined to define truth in his own way. That is, what ever he want to do. In Dr. Relative's opinion, there is no right or wrong, no heroes or villains.
Throughout the book, Dr. Relative and his crew of villains attack Captain Absolutely and the citizens of Metropolitanville with a guilt-inducing neutralizer ray gun, a prison of loneliness, Scare Spray, and other villainous creations. Distractions from God, anger, bitterness, and compromise are faced and defeated.
Each attack represents a real-world battle that adults and children are already fighting each day. How can Captain Absolutely, and our families, fight against such dangers? By looking into the Bible and relying on God's Truth, we can stand up against the trials the world, and Dr. Relative, send our way.
The best part of this book is that temptations, distractions, and things that pull us away from God are identified and seen for what they really are: villains!

How did our family use Focus on the Families' Captain Absolutely?
Our whole family enjoyed reading Captain Absolutely! My 10-year-old son read it aloud to my 6 year old. My 13-year-old son finished the book in one late night of reading. I read it in about 2 hours. I would put it at the 5th or 6th grade reading level because it has some longer words, but a younger reader could succeed with a little help.
It is a great read-aloud for the family to share! The pictures are fun and exciting. I don't usually allow my children to read comic books because I'm concerned about the pictures or the rude vocabulary, but Captain Absolutely is a safe read.
Before reading to young children, I would encourage parents to flip through it to check the pictures, as some are a little scary (explosions, fighting, evil laughs).
Our family gives Captain Absolutely! – 10 out of 10 stars! Kids will love the comic style and parents will love that kids are learning about worldview as they read!
Where can you find this and other resources from the Focus on the Family?
You can find more information about Focus on the Family, Adventures in Odyssey, and Captain Absolutely at their website and by following these social media links: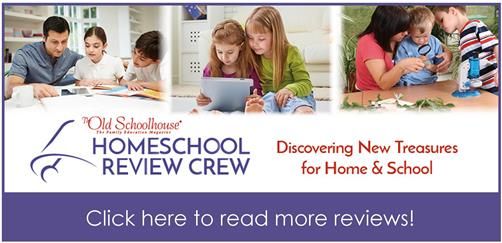 Disclaimer
I received a FREE copy of this product through the HOMESCHOOL REVIEW CREW in exchange for my honest review. I was not required to write a positive review nor was I compensated in any other way. All opinions I have expressed are my own or those of my family. I am disclosing this in accordance with the FTC Regulations.