Teaching high school writing is a daunting task for me. How do I help my sons prepare for the SAT or ACT? What about college application essays?
So I was thrilled when we received High School Essay Intensive from Institute for Excellence in Writing for my oldest son.
What is the Institute for Excellence in Writing?
The Institute for Excellence in Writing (IEW) has been helping homeschool families with writing for years using a classical education approach. So they are good at what they do. They provide the structure that students' need while their confidence in the writing process is growing. Then, gradually guide them toward more independence.
IEW products offer ways to teach note taking, paragraph and essay writing, narrative writing, reports, research, creating writing, and literature critiques.
In previous years, I have tried IEW with my sons with mixed success. Sometimes the structure was so much that my boys felt lost without it. So I was excited to see how the High School Essay Intensive worked with my son's learning style.

What is the High School Essay Intensive?
The High School Essay Intensive includes four parts:
General strategies for essay writing.
Understanding and preparing for the new ACT essay.
Understanding and preparing for the redesigned SAT essay.
Strategies for the "personal essay" on college applications.
IEW has a unique video instruction format. On the DVDs, Andrew Pudewa guides students and teachers through the process of writing excellent essays. My son Josh and I watched the DVDs and we both learned much from Mr. Pudewa. It allowed us to see and hear how to put his methods into practice. Also, I don't feel I am the best writing teacher Josh could have, so I really appreciated the insights and writing abilities of Mr. Pudewa. So teaching high school writing did not fall completely on my shoulders!
More than half of the information presented is general principles of essay composition for high school and beyond. The second half teaches about tasks specific to high school, such as the SAT and ACTS essays, AP exams, and college application essays.
What is included in the High School Essay Intensive?
Along with the DVDs, we received the packet of information used in the DVDs and a foldout portable "wall" with information for quick references and reminders.
The hand out packet we received has invaluable information about types of essays, essay structures, and ways to organize your writing. It guides students through the writing process from choosing a topic to preparing your essay for evaluation.
The "Portable Walls for the Essayist" included summaries of the strategies students are taught for later reference. Josh loves having this resource at his fingertips and will keep this folder in his writing notebook.
How did our family use the High School Essay Intensive?
Josh and I worked through part one together: General Strategies for Essay Writing. In elementary and middle school, I presented how to write different types of essays, how to engage your readers, and how to express yourself clearly. Well, to the best of my ability. The High School Essay Intensive DVD course really took it up a notch! I was floundering trying to figure out how to teach high school writing and get Josh's writing to the level it needed to be for college prep.
I am so thankful for the Institute of Excellence's High School Writing Essay Intensive! They are helping reluctant writers to be comfortable and good writers to be great!
Where can you find this and other resources from the Institute for Excellence in Writing?
You can find more information about IEW and the High School Essay Intensive and other products at their website and by following these social media links: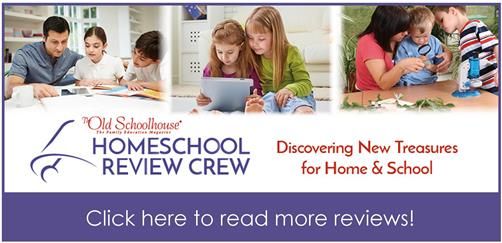 Disclaimer
I received a FREE copy of this product through the HOMESCHOOL REVIEW CREW in exchange for my honest review. I was not required to write a positive review nor was I compensated in any other way. All opinions I have expressed are my own or those of my family. I am disclosing this in accordance with the FTC Regulations.