In these busy days of electronic communication, solid typing skills are essential! So our family was excited to receive The Typing Coach Online Typing Course from The Typing Coach.
What is The Typing Coach Online Typing Course?
The Typing Coach Online Typing Course is a fun way to learn how to type, and it is not just for homeschoolers! Kids and adults can learn touch-typing and get keyboarding practice at home in a way that works into busy schedules.
The goal of The Typing Coach is to teach students to type with no errors, rather than typing fast. Speed will come with practice. But first accuracy must be mastered. I appreciated this approach because my boys tend to want to rush through things as if everything was a race. While typing, they were reminded often to slow down and do their practices carefully so they would develop solid typing skills. This was great!
Once you log onto The Typing Coach, your family has access to multiple excellent typing lessons presented in a mix of auditory and visual formats.
There are videos to show students the typing techniques and things to remember. Also included are parent/teacher videos on how to teach using The Typing Coach.
The Typing Coach website is easy to navigate. This is so important to us because it makes it a breeze to move from lesson to lesson without stress.
The instructor's voice is calm and relaxing, which helped us to really enjoy the lessons!
What is included in The Typing Coach Online Typing Course?
The Typing Coach begins with a Before Snapshot as a pretest so students can track their progress. This was such an encouragement and motivator to continue with the lessons because my boys and I saw the progress we were making as our skills developed! The After Snapshot is so rewarding as you see how much our skills have improved!
As well as typing instruction, I was pleased to see lessons about good posture and typing habits.
After completing each group of lessons, students go to the Testing Center where they can take multiple tests on each lessons to find out if they are ready to move on, or if a little more practice is needed.
Each lesson is arranged for easy navigation on the website. A sample summary would be: Step 1- Listen to the lesson and type as you listen. Step 2- Repeat as often as necessary. Step 3- Read "Some More Things to Keep in Mind." Step 4- Learning Check. Step 5- When you have successfully passed, move to the next lesson.
A mini audio course is also offered on the 10 keypad for typing lots of numbers quickly.
If you get stuck or have a question, you can easily contact the designers for help. I found that they replied quickly and were very helpful! This is a huge plus!
How did our family use The Online Tying Course?
The student lessons are offered at two different speeds. One is for younger students and special ed. students, one for older students and adults. This was great for our family because three of us used the course. My ten-year-old, Nathan, completed the younger student course, while my thirteen-year-old and I worked on the lessons for older students.
The lessons for older students are a little faster-paced.
I completed the lesson for learning the number keys because that is my weakest area in typing. I finally know which fingers type the numbers and can do it slowly, but accurately. It was fun to see my skills increase!
We were able to pause and play the audio whenever we needed. This was helpful to me especially because I could stop and start again while working around child interruptions. 🙂
One warning about The Typing Coach: when students watch an instruction video, they are sent to YouTube. After the typing video, links come up to other videos that are not part of The Typing Coach. Be careful so your children don't link to something you don't want them to see!
Where can you find this and other resources from The Typing Coach?
You can find more information about The Typing Coach and The Typing Coach Online Typing Course by visiting their website or following these social media links: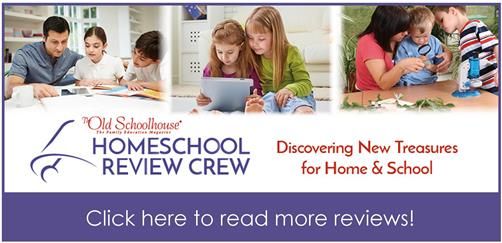 Disclaimer
I received a FREE copy of this product through the HOMESCHOOL REVIEW CREW in exchange for my honest review. I was not required to write a positive review nor was I compensated in any other way. All opinions I have expressed are my own or those of my family. I am disclosing this in accordance with the FTC Regulations.