We received all five books in the Adventures of Rush Revere Book Series. The series helped my boys experience American history in a way that felt like they were there, experiencing history for themselves.
Who is Rush Revere?
Rush Revere is a history buff who travels with his talking horse, Liberty, through time to visit the people who are making American History.
In Brave Pilgrims, the first book in the series, Rush is a substitute history teacher who travels back in time to travel with the pilgrims on their adventure to the New World. After arriving in the past, Rush turns on the video feature on his phone and live streams his experiences into the classroom. The students think it is just a movie. Well, some figure out what is going on, but you will have to read the book to find out whom!
Liberty is a spunky talking horse that can create purple and gold time portals to travel through history. He can even turn invisible by holding his breath, which comes in handy while traveling on the Mayflower.
What books are included in the Adventures of Rush Revere book series?
Reading the Rush Revere books are not like reading a history textbook. They put readers into the time and experiences of history in a unique way. Readers "travel" with Rush and his companions through American history visiting great events in time.
Take five journeys with the books: Brave Pilgrims, First Patriots, The American Revolution, Star Spangled Banner, and The Presidency.
How did our family use the Adventures of Rush Revere book series?
My boys and I read Brave Pilgrims together. It was fun reading about Rush, the children he traveled with, and his amazing horse, Liberty! The children in the story ask questions that readers might ask, so readers get a unique view of the events as seen from a young person's point of view, salt water splashes and cod pie included.
My 13 year-old son read the books in about 2 nights each. He said they were fun and pulled him into the story because he wanted to find out about the children traveling with Rush Revere. My 10 year-old son read them in about 2 weeks each. He often asked for more reading time to get a little further in the books. His favorite book was the Star Spangled Banner because of the battle scenes.
One point that I want to bring up is that this is the story of Rush Revere and Liberty as they experience American history. It is not a story about the Pilgrims, George Washington, or Thomas Jefferson. Traditional history books often tell stories from a point of view that presents facts and how these events affected history. In The Adventures of Rush Revere book series, readers meet and experience important characters of history, but many key historic facts are not mentioned.
I would recommend this series as a supplement to an American history curriculum, not as a complete curriculum. Parents and teachers should make sure that readers understand that what the characters experience is a fictionalized version of the facts.
With that clarification out of the way… these books are fun reads! Silliness and mystery are mixed with history as readers uncover and live through critical events in American History.
If you are looking for some fun family books to read during the summer months, The Adventures of Rush Revere Book Series is great! Mix a little history into your summer adventures!
Where can you find the Adventures of Rush Revere Book Series?
You can find more information about the Adventures of Rush Revere Book Series on their website or by following these social media links:
Social Media Links:
• Facebook: @rushrevere
• Twitter: @rushrevere
• YouTube: https://www.youtube.com/channel/UCSFc9ZP_GpWdARuKAl08Wdw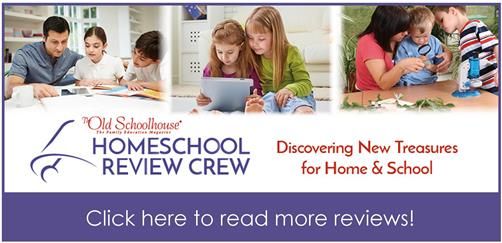 Disclaimer
I received a FREE copy of this product through the HOMESCHOOL REVIEW CREW in exchange for my honest review. I was not required to write a positive review nor was I compensated in any other way. All opinions I have expressed are my own or those of my family. I am disclosing this in accordance with the FTC Regulations.