Summer is the perfect time to study nature and botany, so our family was excited to receive The Book of Trees by Memoria Press.
Memoria Press is an excellent source for classical Christian homeschool curriculum.
I love hiking in Colorado and seeing the wide variety of plants, flowers, and trees. But I am usually confused and I can't remember the different kinds of plants I am seeing. The Book of Trees Set teaches students about plant morphology and taxonomy, photosynthesis, respiration, flowers and fruits. I found the set to be very complete and through.
What is Memoria Press?
Memoria Press offers homeschool curriculum following the classical teaching methods. They offer K-12 studies in many different subjects. The studies use classic books to teach today's students history, literature, Biblical studies, languages, and more.
We reviewed The Book of Trees, but Memoria Press also offers an excellent Latin program. Learning Latin can help students with spelling, vocabulary, and reading:
Prima Latina Complete Set
Latina Christiana Complete Set
First Form Latin Complete Set
Second Form Latin Complete Set
Third Form Latin Complete Set
Fourth Form Latin Complete Set
To learn more about the Latin curriculum, please see https://www.memoriapress.com/curriculum/latin/
The classical educational approach, at this age, focuses on fact identification and remembering knowledge. So there are no essays and few evaluation questions in The Book of Trees. For us, this worked because it did include comparisons and analytical questions with lots of vocabulary that is needed in a scientific study.
What is The Book of Trees Set?
As our children spend more time on technology and abstract scientific studies, I was so glad to get outside and study the beautiful and amazing plants, trees, and flowers that God created!
The Book of Trees for grades 6-8 is an introduction to botany through studying something we often take for granted: the trees around us. It lays a solid foundation for further studies in botany.
The set includes The Book of Trees, the Student Book, the Teacher Guide, The Tree Book For Kids and Their Grown-ups, and the Peterson First Guide to Trees of North America.
What is included in The Book of Trees Set?
The student text is beautifully written and it beckons you to read more. With pictures and diagrams on almost every page, it is interesting that you just want to keep reading.
The Teacher's Guide has a model lesson plan that guides teachers through the daily lessons with clear goals. With quizzes and tests included, teachers can be certain that their students are mastering the information.
The Student Book has places to sketch collected plant samples. The diagrams are in black and white, so my son enjoyed coloring in the different parts himself. Advanced work is provided for more in-depth studies for students who want to continue to increase their understanding of botany.
How did our family use Memoria Press' Book of Trees?
I enjoyed this curriculum with my 5th grader. My 6 year old tagged along, but did not complete the curriculum. He loved learning about plants along with his older brother.
Using a Peterson Guide, or The Tree Book, students can find the plants that are described in the curriculum all over North America. That was really fun, like a treasure hunt.
My 5th grader's favorite chapter was about observing trees. He practices comparing trees and identifying the characteristics that made them unique. With this knowledge, he became more involved on our hikes and times outside. What fun learning can be!
Where can you find this and other resources from the Institute for Excellence in Writing?
You can find more information about Memoria Press and The Book of Trees on their website or by following these social media links: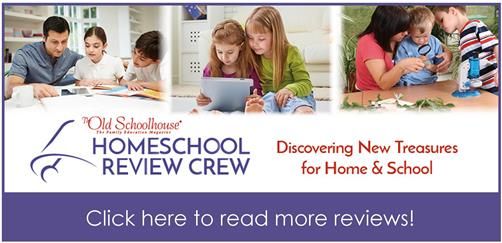 Disclaimer
I received a FREE copy of this product through the HOMESCHOOL REVIEW CREW in exchange for my honest review. I was not required to write a positive review nor was I compensated in any other way. All opinions I have expressed are my own or those of my family. I am disclosing this in accordance with the FTC Regulations.