Language immersion is a great way to learn Spanish, so our family enjoyed learning with Whistlefriz's Spanish immersion curriculum.
We received the Educator's Spanish Collection set for our review.
What is Language Immersion?
Foreign language immersion is a technique used to teach a language by fully surrounding the student with the new language. This is how babies and toddlers learn to speak their native language. They are shown objects and actions, which are then labeled for them. This is different from a translation technique in which the items are labeled in the native language and then translated into the new language.

What is Whistlefriz?
Whistlefriz offers Spanish and French immersion curriculum through videos, CDs, a matching game, and a lesson plan book. It has live action, animation, music, and colorful stories to help children learn and love a foreign language.
Children are featured in the live action portions and they model listening, speaking, singing, and interacting with adults and other children. They are cheerful, fun, and full of laughter that makes viewers want to sing and dance along.
Silly animation entertains students while they learn. It hardly feels like school at all, fun videos to watch and enjoy while learning.
The Spanish and French language programs are targeted to one to seven year olds. Parents and teachers are shown how to adapt the information for different ages. No writing or reading by the student is required so that pre-writers and pre-readers can use them also.
What is included in the Educator's Spanish Collection from Whistlefriz?
Friendly multicultural videos combine animation with live action as children plan a birthday party, learn about their homes, neighborhoods, clothing, shapes, colors, foods, and animals.
The Lesson Plan book is a teacher's dream! It has kinetic activities that involve multiple learning styles. Cross-curricular lessons include math, science, and PE activities. There are game ideas and materials, coloring pages, and information sheets. I personally love that it provided me with lesson objectives and goals. Using these I was able to measure where my son was on the road to Spanish mastery.
How did our family use the Educator's Spanish Collection from Whistlefriz?
My six-year-old son, Sam, and I enjoyed using the curriculum together. The lesson plans gave me learning goals and some translations to become farmiliar with. Then we watch the videos or listened to the music together as we learned Spanish. We watched and listened to each many times. Sam would often ask to see watch the videos because they made him laugh.
The hands-on and review activities in the lesson plans were great. They were targeted to specific skills that needed to be learned. For example, Sam pointed to objects on a page when I said the word in Spanish. Sometimes he acted out what was being talked about, or sorted fish according to Spanish descriptions.
I do want to mention that we did encounter some frustration when watching the videos the first time because all the speaking is in Spanish. Sam tended to be impatient at times with wanting to be told the information right away rather than figuring it out. Yet, the figuring it out process is an essential part of a language immersion program, which has been shown to be very effective, so just be aware and encourage your children that the knowledge will come. It is like figuring out a puzzle in which the rewards are made more valuable because you had to put effort into learning them.
Where can you find more information about Whistlefriz and the Spanish and French Educators Collection Sets?
You can find more information about Whistlefriz, the Educator's Spanish Collection, and the Educator's French Collection on their website or by following these social media links:
Social Media Links:
• Facebook: @whistlefritz
• Twitter: @Whistlefritz
• YouTube: https://www.youtube.com/user/whistlefritz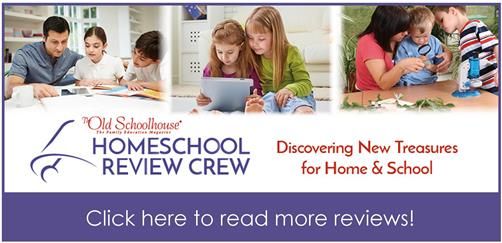 Disclaimer
I received a FREE copy of this product through the HOMESCHOOL REVIEW CREW in exchange for my honest review. I was not required to write a positive review nor was I compensated in any other way. All opinions I have expressed are my own or those of my family. I am disclosing this in accordance with the FTC Regulations.