"This is just what I need!" exclaimed my 10-year-old son while watching the MarshMedia videos!
The mainstream media gives our kids information that can be harmful to their bodies and offers foods that can make them overweight. It is time to combat these messages and replace them with factual information that actually helps our children!

What is MarshMedia?
MarshMedia has traditionally provided a variety of videos to schools, but now is offering 59 of these videos for homeschool families at a low rental price of $50. The videos are available to families for online streaming for a limited time, so please check into this great resource right away!
The videos cover a wide variety of topics including health, safety, the immune system, head lice, nutrition, hygiene, and puberty education. They contain good, solid facts that really help students with their health, dangerous situations, nutrition, bullies, and puberty! They average about 15 minutes, which leaves time for a great discussion afterward.
Why is learning about puberty and health issues so important?
As our children grow into adults, there are many things happening in their bodies. Some of these can be scary. But if approached in an informational and respectful way, the changes can be exciting!
MarshMedia's puberty education videos for boys and girls give important information about human growth and development in a respectful way that is honoring, not embarrassing, to students. They are fun and engaging and often included a hip-hop style song that older kids are teaching with.
Most of the puberty education videos are directed to either boys or girls and are meant to be watch separately. Boys and girls can watch a few of the puberty videos together. MarshMedia videos use medical terms to talk about body changes, not slang or silly descriptions.
MarshMedia also offers videos teaching students about good foods to eat and how to stay healthy. As our children grow up, this information is essential so they don't become sick.
MarshMedia would like to reach out to the homeschool community and make their wonderful products available to families.
Therefore, they are offering a Homeschool Special that allows access to 59 of their videos for streaming. Once families purchase the rights to review these programs, they will be able to enjoy them for the rest of 2017. This is a rental offer even though the website says to "buy" the videos. The videos have the expiration date of December 31, 2017. Please note that MarshMedia offers other videos for sale, but many of these do not have streaming capabilities. Only the streaming videos are available during the Homeschool Special.
I highly recommend these videos as a way to boost your health curriculum and prepare your kids for health and puberty issues.
If you wish to take advantage of the opportunity to introduce the MarshMedia curriculum to your home schooler(s), click on the link below for more information:
https://marshmedia.com/pages/homeschool-offer
What types of videos are included in MarshMedia's Homeschool Special Offer?
"Go Slow Whoa!" teaches about which foods are healthy for growing bodies and which ones should be eaten in limited way. There were sample dangerous situations and what kids should do when encountering them. The real kids in the videos were dealing with situations that students do encounter such as bullies and internet safety.
Discussion questions and answers are presented in respectful ways. Topics, such as puberty, are discussed that many parents may not feel comfortable talking about without help. Other videos address topics such as why people have allergies, teen hygiene, social awkwardness tips, and how to deal with cliques.
Videos talk about exercise, sleep, and good nutrition. The dangers of drugs, alcohol, tobacco, and obesity are discussed. Some videos define bullying and provide ideas of what to do. Always tell and adult. "Be a brave friend." Don't put up with bullying. Specific videos address issues related to kids with special needs.
How did our family use the MarshMedia videos?
I added the MarshMedia videos to our health curriculum, and they were amazing!
The consistent messages from the videos helped my boys remember the practical and useful information provided. My boys loved watching the videos! I catch them singing the songs and repeating the catch phrases that they learned.
The 59 videos available for streaming offer topic to kids in a variety of age groups. My 6-year-old son especially enjoyed Miss Ally and the Funsters group. He loved the videos on dangerous situations and what to do because they helped him with confidence.
My 10-year-old son learned so much from the puberty videos. He is a little scientist, so the immune system videos were very interesting. The hygiene videos have already changed they way he takes care of himself.
My 13-year-old son benefitted especially from the teen hygiene and immune system videos.
As a parent, I have been telling my boys similar messages for a long time. But seeing them in the friendly and engaging MarshMedia videos really helped the information to sink in. Thank you MarshMedia!
Where can you find this and other resources from MarshMedia?
You can find more information about MarshMedia and their Homeschool Special Offer by visiting their website or following these social media links: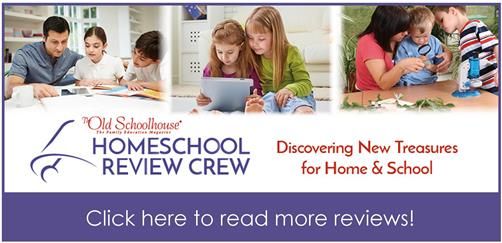 Disclaimer
I received a FREE copy of this product through the HOMESCHOOL REVIEW CREW in exchange for my honest review. I was not required to write a positive review nor was I compensated in any other way. All opinions I have expressed are my own or those of my family. I am disclosing this in accordance with the FTC Regulations.