For this review, our family enjoyed the Quick Sculpting Kit and ACTIVA's free eBook, ACTÍVA Products' Favorite Sculpture KIDS CRAFTS filled with crafts ideas.
What is Rigid Wrap and CelluClay Quick-Sculpting Kit?
ACTIVA Products offer great messy fun with very little prep work and easy clean up. The Quick-Sculpting Kit comes with two rolls of Rigid Wrap and a bag of CelluClay.
Using ACTIVA Products, students can make beautiful school projects, gifts, and great creations for themselves!
All the ACTIVA Air Dry Clay Products are 100% wheat and gluten free, non-toxic and non-carcinogenic.
The Rigid Wrap comes in a roll of cloth-like materials that is covered with a thin layer of plaster that can be molded once it is wet.
The CelluClay mixes with water to become soft, smooth textured clay that is easy to shape. Other clays can be hard and difficult to soften, but CelluClay is ready to use after mixing it with some water.
Both the Rigid Wrap and the CelluClay harden by air-drying.
Rigid Wrap and CelluClay Quick-Sculpting Kit can be used to make paper mâché type projects, but the Kit cuts down on the prep time and clean up.
What is included in Rigid Wrap and CelluClay Quick-Sculpting Kit?
The 2 rolls of Rigid Wrap and the bag of clay was enough for my 3 boys to make 5 projects with some Rigid Wrap left over.
ACTIVA Products offers a free eBook: ACTÍVA Products' Favorite Sculpture KIDS CRAFTS filled with activity and craft ideas with directions and pictures. For example, you can make an Egyptian sarcophagus or a Native American totem pole.
Just cup a strip of Rigid Wrap and dip it into warm water. Then wrap it around your project and rub it with your finger until the plaster on the cloth smoothes out. Shape it and let it dry. Beautiful and easy!
How did our family use Rigid Wrap and CelluClay Quick-Sculpting Kit?
My three boys all really enjoyed sculpting with the Rigid Wrap and CelluClay. Two of them cut pumpkin shapes from cardboard and covered them with the Rigid Wrap. After dipping the Wrap in water, it can be draped over the cardboard and smoothed out, or crinkled to add texture, and folded or shaped to make details.
With the CelluClay, Nate made Christmas ornaments shaped as karate people using cookie cutters. Sam had fun creating a treasure chest. The clay mixes with water. The directions did not include how much water to add to the clay powder, so we experimented and ended up using 3 1/2 C for the whole bag of clay.
My oldest son made The Dark Tower from Lord of the Rings, by sculpting the clay then adding texture and details with the Rigid Wrap.
Are their more great products from ACTIVA Products?
There are nine different varieties of clay. Some clay is colored, some are translucent. There is a lighter weight clay for delicate sculptures. All nine varieties are air-dry.
The 5 Paper Mâché and Sculpture products are easy to use; just add water. They are easy to use and fun to work with.
Several casting and mold making materials are available.
ACTIVA Products also offer colored sand and floral drying silica gel. They also offer Blackjack clay that needs a kiln to harden.
With so much variety to choose from, the ACTIVA Products will become one of your favorite craft materials!
Where can you find this and other resources from ACTIVA Products?
You can find more information about Activa Products by visiting their website or following these social media links:
Social Media Links:
• Facebook: www.facebook.com/activaproductsinc
• Twitter:  @activaproducts
• Pinterest: @activaproducts
• Instagram: @activaproducts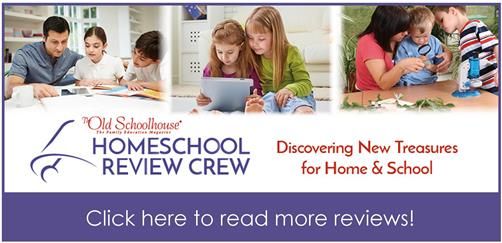 Disclaimer
I received a FREE copy of this product through the HOMESCHOOL REVIEW CREW in exchange for my honest review. I was not required to write a positive review nor was I compensated in any other way. All opinions I have expressed are my own or those of my family. I am disclosing this in accordance with the FTC Regulations.