Home School in the Woods offers so many great hands-on history programs to keep your kids engaged. We are so excited to share the Wonders of the World Lap-Pak with you.
For this review, our family was provided with a free downloadable program from Home School in the Woods.
Home School in the Woods offers downloadable, hands-on history units that are literature based for students in grades K-8.
What is the Wonders of the World Lap-Pak?
Let's begin with what a Lap-Pak is. Home School in the Woods has created downloadable Lap-Paks for learners that give students a chance to use their creative abilities to construct scenes or models to help them experience what the history lesson is teaching. Great fun! Students create a lap book that holds all their creations and information.
My boys loved constructing the models for the Wonders of the World Lap-Pak! They would finish one and ask for the next one. There were diagrams, maps, and pictures to provide variety with the projects. No two projects are the same.
It is difficult to find a comprehensive study of the Wonders of the World. The Lap-Pak for Home School in the Woods teaches about the Ancient Wonders, Natural Wonders, Medieval Wonders, and Modern Wonders of the world.
Each Wonder has a fun paper creation that kids love to construct. Whether it is a postcard from David Livingson, a moving construction of The Netherlands North Sea Protection Works, a pop-up of Stonehenge, or a timeline of when the Wonders were built or discovered, each project draws students into learning.
I recommend The Ancient Wonders of the World Lap-Pak as a supplement to any history program. Since the information and the lap-pack activities cover history from ancient civilization through modern times, it will complement any history curriculum.
What is included in the Wonders of the World Lap-Pak?
There are lots of fun components is this flexible history lap-pak. There are 22 projects that can be completed in a short amount of time or stretched out over several history programs.
Each Lap-Pak comes with clear, downloadable directions for each project and for how to put the whole lap-book together. Each project has a specific place on the lap-book so each will fit.
A concise, printable book is included so you can read about each Wonder before constructing. The compact text is written in a friendly, personal voice that my boys enjoyed listing to as I read aloud.

How did our family use the Wonders of the World Lap-Pak?
I have three boys ranging in age from ages 6 to 13 and we enjoyed completing the Wonders of the World Lap-Pak together. The boys each chose several projects they wanted to complete. My 6 year-old liked coloring the pictures after they were constructed. He had lots of practice with cutting and gluing. My 10 year-old requested the pop-up projects most often. He loved reading the directions himself and figuring how to make his project match the one in the directions. My 13 year-old asked for the most complicated projects that took several steps to complete. The Harbor of Rio de Janeiro was his favorite.
The timeline project was our over-all favorite. Using it, we were able to see where the Wonders fit into the other events we have studied. We didn't know how many Wonders of the World there are, much less when they were in use. This study was so interesting!
My boys enjoyed this study so much; we finished it in about a week. I was planning to spread it out, but it was too fun to wait!
The competed lap-book is so fun to read! It is a lift-the-flap, pop-up, fill-in-the-blank, and timeline all in one. My boys love having something they created to save a read forever!
Are there more great products from Home School in the Woods?
Yes! Lap-packs include Knights, Wonders of the World, U.S. Elections, 20th Century in America, and Benjamin Franklin.
In the HISTORY Through the Ages Project Passport World History Studies, you can enjoy Ancient Egypt, the Middle Ages, the Renaissance, or Ancient Rome!
The Time Traveler American studies include New World Explorers, Colonial Life, The American Revolution, The Earth 19th Century, The Civil War, the Industrial Revolution through Great Depression, and World War II.
There are Activity Packs about The Old Testament, The New Testament, Composers, and Artists.
The Make-A-State Activity Pack allows students to research and learn about specific states. This is a great hands-on study to use as a state report or vacation preparation!
Home School in the Woods is now offering A-La-Carte projects! Now you don't have to purchase the entire study unit to get the select projects for topical studies. Currently, there are about 50 projects available. Please check out this new service at http://homeschoolinthewoods.com/alacarte.html.
Where can you find this and other resources from Home School in the Woods?
You can find more information about Home School in the Woods on their website and by following these social media links:
Social Media Links:
• Facebook: https://www.facebook.com/homeschoolinthewoods
• Twitter:  Tag: @HSintheWoods
• Pinterest: Tag: @hsinthewoods
• Google+:  +Homeschoolinthewoods
• YouTube: https://www.youtube.com/channel/UCrKq6iLty2fpB6R6ZpcUb8A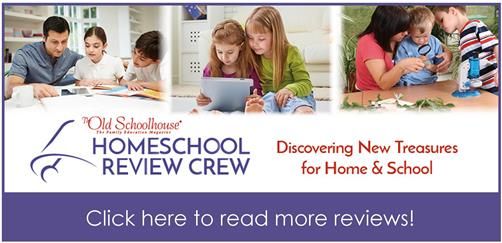 Disclaimer
I received a FREE copy of this product through the HOMESCHOOL REVIEW CREW in exchange for my honest review. I was not required to write a positive review nor was I compensated in any other way. All opinions I have expressed are my own or those of my family. I am disclosing this in accordance with the FTC Regulations.