For this review, our family received one of the lapbooks that A Journey Through Learning Lapbooks offers: Apologia's Exploring Creation with Botany. This lapbook is among the many great Apologia Elementary titles available at the Apologia Curriculum website.
What is A Journey Through Learning lapbook?
Let's begin with what a lapbook is.
Think of a lapbook as educational scrapbooking. Students create many components for their lapbook by making mini books, drawing and labeling diagrams, and illustrating concepts. These are all then attached to blank file folders, which have been taped or glued together to make a foldout book that can be read and enjoyed over and over.
Notebooking is an educational term for journaling. With A Journey Through Learning's lapbooks, students journal about what they are learning. This helps them to solidify information they are interested in and attach new information to what they already know. Students use writing skills, organizational skills and artistic skills to compile the lapbook in a fun and creative way. Learning at its best!
Some students prefer to assemble their lapbooks onto cardstock and put them in a binder to create more of a book format. Students are given the opportunity to be creative and really make the lapbook their own!
Lapbooks help make learning fun! My hands-on learner, Nathan, felt a huge sense of accomplishment after completing his lapbook. He looked at his finished work and commented, "Is this really mine to keep and read forever?" I love this response to learning science!
The Apologia lapbooks are targeted to grades 2-7. Students can write or dictate the information to complete the components. A Journey Through Learning offers many lapbooks for a variety of ages starting with preschool. So explore what they have to offer for your students!
What is included in the Exploring Creation with Botany Lapbook?
Journey Through Learning offers downloadable lapbook instructions and pages. You can choose from a color or black and white version.
Just print out and jump right into learning!
For the Apologia lapbook titles, you will need to acquire the textbook and some additional supplies such as file folders, glue, tape, a stapler, and scissors.
The directions for each component of the lapbook are right on the same page, so it is very easy to navigate and complete. A diagram shows you where to place your component on the file folders.
How did our family use the Exploring Creation with Botany Lapbook?
My fifth grade son, Nathan, and I completed the Apologia Exploring Creation with Botany lapbook. We had already started reading through the Botany textbook together, so completing the lapbook was a wonderful way to solidify the information for Nathan.
Nathan chose to download the color version. After reading a chapter in the Apologia text, he answered questions, filled in diagrams, drew illustrations, and defined terms to make great mini books and lift the flap pages for his lapbook. Nathan then cut out and attached them to blank file folders to create an impressive display of Botany information that is easy to read and show to others.
Are their more great products from A Journey Through Learning?
Yes! They offer topical lapbooks for science, history, Bible, holidays, math, seasons, preschool, and other subjects. Plus curriculum labooks can be used to compliment your current curriculum of Apologia, Classical Conversations, TruthQuest History, Jay Wile Science, the History of Us, and more.
There are Express Lapbooks using one file folder. Health and sports lapbooks that offer study guides and activities on such topics as asthma, epilepsy, baseball, and the Olympics, only to name a few. They offer Unit Studies and group studies.
You really have to visit A Journey Through Learning's webpage to really get the complete scope of what they offer. There are so many topics and choices!
Where can you find this and other resources from A Journey Through Learning?
You can find more information about A Journey Through Learning by visiting their website or following these social media links:
Facebook: https://www.facebook.com/AJourneyThroughLearning/
Twiiter:  @AJTL_lapbooks
Google+: https://plus.google.com/+AJourneyThroughLearningLapbooks
Instagram: https://www.instagram.com/ajtl_lapbooks/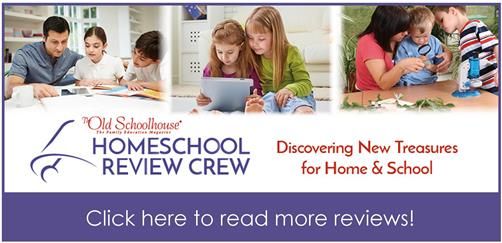 Disclaimer
I received a FREE copy of this product through the HOMESCHOOL REVIEW CREW in exchange for my honest review. I was not required to write a positive review nor was I compensated in any other way. All opinions I have expressed are my own or those of my family. I am disclosing this in accordance with the FTC Regulations.