My sons and I have had so much fun cooking from the Everyday Cooking cookbook by Vicki Bentley from Everyday Homemaking!
I am always on a quest to find delicious, simple, and healthy meals that use whole foods to feed my constantly hungry sons. And I love spending my time with them. The Everyday Cookbook has been a wonderful resource for great meals that we can cook together!
For this review, our family received a complementary copy of the Everyday Cookbook from Everyday Homemaking.
What is the Everyday Cookbook?
As a homeschooling mom with three hungry boys and a hard-working husband, I love to cook yummy meals for them! But I do have to cook quickly and efficiently so I can devote as much time as possible to homeschooling. So how do I blend the two? The Everyday Cookbook has helped!
The Everyday Cookbook is an approachable cookbook that my sons and I enjoyed together! With so many delicious recipes, it was easy to get excited to cook together!
What types of recipes are included in the Everyday Cookbook?
Included are many basic recipes and tons of extra fun ones. Vicki has also included her homemaking wisdom. For example, she writes about what can be prepared ahead, how to make recipes low-carb, or how to cook for a crowd. I really appreciated these insights and they helped my cooking time run more smoothly.
Vicki has also included great practical kitchen helps such as how to make meal plans, how to use kitchen equipment, pressure cooker tips, gluten-free helpers, and more. She has sample menus and shopping lists that are all concise and easy to read through quickly. I even copied and hung her Basic Measurements and Helps chart to the inside of my cupboard so my sons and I have a quick reference when cooking.
How did our family use the Everyday Cookbook?
I want my boys to be able to cook healthy meals for themselves and others by the time they leave my house. After all, they can't live on PB and J forever! So I try to squeeze in cooking lessons every now and then. The Everyday Cookbook was really fun to explore and use while cooking together!
So far we have cooked more than a dozen recipes together that range from granola to muffins to Sloppy Joes and fruity chicken. All have been delicious! I have learned how to stretch leftover chicken for other recipes, how to use alternative sweeteners, how to cook healthy macaroni and cheese quickly, and how to cook pressure cooker meals without a pressure cooker.
The Everyday Cookbook has earned a place on my most used cookbook shelf. Vicki mentions that this is the cookbook her children took when they went to college and I wish I had it then myself!
Everyday Homemaking also offers The Everyday Family Chore System.
Vicky Bentley has written a resource for families to help with the necessary, but often troublesome, chore time. Learn how to help your children pitch in and enjoy taking care of the house. Work together and then play together!
I have really enjoyed the Everyday Homemaking Facebook page.
Vicky Bentley's Facebook page for Everyday Homemaking is a source of tips and articles about how to help your household run smoothly. From chore time to game time, she has ideas to help you get the most from your family time!
Where can you find this and other resources from Everyday Homemaking?
You can find more information about Everyday Homemaking by visiting their website or following these social media links:
Social Media Links:
• Facebook: https://www.facebook.com/everydayhomemaking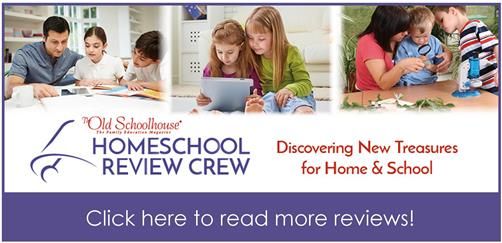 Disclaimer
I received a FREE copy of this product through the HOMESCHOOL REVIEW CREW in exchange for my honest review. I was not required to write a positive review nor was I compensated in any other way. All opinions I have expressed are my own or those of my family. I am disclosing this in accordance with the FTC Regulations.