I know parents are always looking for quality books for their children to read that will enhance their education. Read on for some great suggestions by Carole P. Roman!
We want books that won't waste our children's time or put empty concepts into their minds.
Carole P. Roman has launched a new Early Chapter Reader Book series that engages children and teaches quality lessons in the process: Oh Susannah!
We are so excited to share these new books from Carole P. Roman! Through The Old Schoolhouse Review Crew, our family was introduced to her new early chapter reader books. We also read and loved two historical books that carried us on a journey back in time!
The two new Early Chapter Reader books were:
Oh Susannah: It's in the Bag
Oh Susannah: Things That Go Bump
We entered into the times of long ago through these children's history books from the Historical series:
If You Were Me and Lived in… Elizabethan England
If You Were Me and Lived in… The Middle Ages
Let me introduce you to Carole P. Roman
Carole P. Roman has written many books expand a child's world.
Her engaging Historical and Cultural books are about children in different cultures in past times. Through these book series, Carole connects children with history and cultures that they do not experience on a regular basis. She has made this experience available for younger children through her friendly writing style and engaging illustrations. The books show children playing, learning, working, and spending time with their families. When we read some of these books, my boys said they felt like they had traveled back in time! This series is great for elementary students.
Books in these series include:
If You Were Me and Lived in… Cultural series
Australia, Brazil, China, Cuba, Egypt, France, Germany, Greece, Hungary, India, Israel, Italy, Kenya, Mars, Mexico, Norway, Peru, Poland, Portugal, Russia, Scotland, South Korea, Turkey
My sons and I together read If You Were Me and Lived In… the Middle Ages, and If You Were Me and Lived In… Elizabethan England. These delightful books walk children through daily life in historical times and places. Through learning about the life of another child, our children experience life of long ago. Each book includes a glossary of terms and important people to know from that era. I love teaching using Carole P. Roman books!
If You Were Me and Lived in… Historical series
Ancient China, Ancient Greece, the Ancient Mali Empire, the American West, Colonial America, Elizabethan England, the Mayan Empire, the Middle Ages, Renaissance Italy, Viking Europe
Carole's series about Captain No Beard takes a look at real life issues such as stealing and teamwork in an imaginary setting. With fun characters and bright illustrations, this series provides a springboard for great discussions between parents and children. This series is great for kindergarten through grade 3.
Other Books Offered By Carole P. Roman include:
Captain No Beard (A Captain No Beard Story – The Series)
Captain No Beard: An Imaginary Tale of a Pirate's Life
Pepper Parrot's Problem with Patience
Stuck in the Doldrums: A Lesson in Sharing
Strangers on the High Seas
The Treasure of Snake Island
The Crew Goes Coconuts!
Captain No Beard and the Aurora Borealis
Fribbet the Frog and the Tadpoles
A Flag for the Flying Dragon
Being a Captain is Hard Work
The Bedtime Stories are for children preschool age through third grade. They discuss issues children may be experiences in a playful and lighthearted way. Great for discussion starters!
Bedtime Stories
Can a Princess Be a Firefighter?
I Want To Do Yoga Too
One to Ten: Squirrel's Bad Day
Rocket-Bye
Now our family has been introduced to Carole P. Roman's new Early Chapter Reader Books!
Susannah is a darling and loveable third grader who is facing problems that are common to childhood. As Susannah learns to navigate these struggles and get help from her parents, our children can be encouraged and learn from Susannah.
Oh Susannah: It's in the Bag is about Susannah's struggles with tasks that pile up and overwhelm her. She has difficult homework to do, a book report to read for, a party to decide about, and other situations. As each problem arises, Susannah stuffs more papers, books, and even a banana into her backpack. That night, at home, her backpack bursts open and Susannah has a nightmare about everything she is worried about. Her parents are soon there to lend a hand in organizing her work and helping her think through decisions she needs to make. Readers and Susannah learn lessons about telling people when you need help and taking on one problem at a time.
In Oh Susannah: Things That Go Bump, we spend more time with our loveable Susannah as she prepares to spend the night at a friend's house. Sounds fun, but she is afraid of the house. It makes strange noises and her friend has an annoying brother that keeps trying to scare her. What should Susannah do? She remembers her lessons about asking for help and decides to go to her friend's house. She has a great time, overcomes her fears, and even has a wonderful surprise at the end. Readers and Susannah learn that what seems scary, may not actually be scary when you understand it.
How did our family use the books by Carole P. Roman?
My first grade son, my fifth grade son, and I read the books aloud together. Both of them enjoyed them and wanted to keep reading.
While reading the Oh Susannah books, my sons looked forward to the next chapter to see what would happen to Susannah. My fifth grade son talked about how important it is to let other people know if you need help.
My first grader especially enjoyed the If You Were Me and Lived in… Cultural series. He loves learning about the past and how the world has changed. It is important for him to understand that people around the world live differently than he does.
Where can you find this resource and other books from Carole P. Roman?
Social Media Links: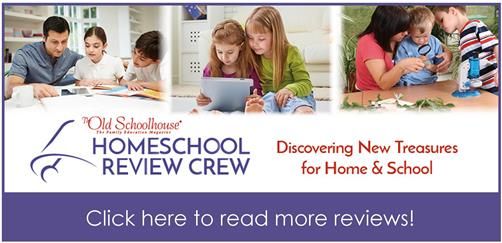 Disclaimer
I received a FREE copy of this product through the HOMESCHOOL REVIEW CREW in exchange for my honest review. I was not required to write a positive review nor was I compensated in any other way. All opinions I have expressed are my own or those of my family. I am disclosing this in accordance with the FTC Regulations.