Heirloom Audio Productions has done it again! Hold onto your seat as you travel to the American western frontier in G.A. Henty's newest audio production: Captain Bayley's Heir!
What is Heirloom Audio Productions?
Heirloom Audio Productions produces top shelf Christian audio drama adventures that our family loves to enjoy together! The Extraordinary Adventures of G.A. Henty never disappoint!
G.A. Henty is a gifted writer who writes timeless lessons into action packed historical fiction stories for Christian young people as they can learn about Christian heroes of the past.
Not just for homeschooling, all families can together relive the historic past while sitting on the edge of their seats and experiencing a rip-roaring adventure story! Honorable and heroic characters have their faith tested as they learn to rely on God as He sees them through the tough trials of life.
Heirloom Audio Productions creates high quality, riveting, and "Don't push the pause button" historical adventures!
What is Captain Bayley's Heir?
Captain Bayley's Heir is a story of redemption as a young man named Frank, struggles to find his manhood and clear his name when accused of a crime he didn't commit.
Interestingly, this story of the American western frontier and the gold rush begins in England with a close-knit family, who has secrets.
Two teen boys, Frank and Fred, and their cousin, Alice, are inseparatable. One day Frank saves a dog from drowning, which leads to a developing friendship with young Henry, a crippled boy. Listen as the story of these four unfolds as one betrays another and sets in motion Frank's adventure in America as he joins a wagon train and travels to Sacramento, CA, to join the Gold Rush as make his fortune.
Meanwhile, in England, Alice and Henry discover that there are some amazing connections between the young people and their Uncle Harold Bayley. What secret is Uncle Harold hiding from them? Who is the mysterious daughter he refers to? And how does the crippled boy, Henry, fit into the picture?
Are you curious to know more? So were we! And Heirloom Audio Productions' radio theater didn't disappoint! I would love to tell you more, but it would spoil the suspense!
With three boys in our family, this rough riding western adventure hit the spot. Gunfights, villains, and gold nuggets…what kid could ask for more?
That story is the top layer of Frank's adventure. As listeners dig deeper, we find a story of a young man forced out to make his own way in the world. Will he be able to forgive the people who didn't believe in his innocence? Will he learn about God who offers such grace that he can hardly believe it? Will Frank be able to clear his name as he leans what it means to be an honorable and compassionate man?
This is my favorite part of the G.A. Henty Adventures. The deeper lessons that listeners learn are essential for young people as they are learning to stand on their own two feet in a world full of trials and disappointments. It is such an encouragement to my three boys to know that other people have faced and overcome similar trials. It is hard to become an adult; but it is great to have solid examples to help along the way.
After listening to Captain Bayley's Heir you will be hooked and there are many more adventures to be enjoyed.
Don't just stop with listening to Captain Bayley's Heir! Travel to Ancient Egypt, early Briton, France, the American South during the Civil War, and other places as G.A. Henty takes you on eight amazing historical adventures.
To quote G.A. Henty himself, "For there are always more stories to be told and more adventures to be had."
And don't forget to check out the bonus materials!
Through Heirloom Audio Production's website, you have access to the Official MP3 soundtrack, a Study Guide, an e-book of Captain Bayley's Heir, posters to print, behind the scenes videos, and interviews with the actors.
And you have to check out the free "Live the Adventure Letter." Full of articles, science experiments, recipes, activities to do with kids, historical information, and more, this is an invaluable resource for families. This month you can read about the importance of teaching our kids to think Biblically while getting great Dad tips and learning how to plant seeds. This is a resource you won't want to miss out on!
The Study Guide will deepen your experience of Captain Bayley's Heir.
Good Study Guides are tough to find. Some barely scratch the surface of teaching kids to think for themselves. But the Captain Bayley's Heir Study Guide is different. It guides students into a deeper understanding of the issues discussed as questions lead them to evaluate and come to their own conclusions about Frank and the other characters and the decisions they make. How do decisions we make affect the people around us? What does it mean to be honorable? What should we do when we are accused of something we didn't do? What does courage look like? Why is it important to help people in trouble and show them we value their lives?
Along with thinking and reasoning questions, the Study Guide includes vocabulary and enriching historical information to help take you back to the wild west.
How did our family use Captain Bayley's Heir?
Our whole family absolutely loves the G.A. Henty adventures. We can't wait to get a new one and listen together. My sons are between the ages of 6 and 14 and they all love to listen. My husband and I don't want to miss out either.
With Christmas fast approaching, the G.A. Henty adventures by Heirloom Audio Productions would be an excellent gift!
Where can you find this and other resources from Heirloom Audio Productions?
You can find more information about Captain Bayley's Heir and Heirloom Audio Productions by following these social media links:
Social Media Links:
• Facebook: https://www.facebook.com/HeirloomAudio
• Twitter: @HeirloomStories
• Instagram: @HeirloomAudioOfficial
• Google+: https://plus.google.com/b/114534826166314080647/114534826166314080647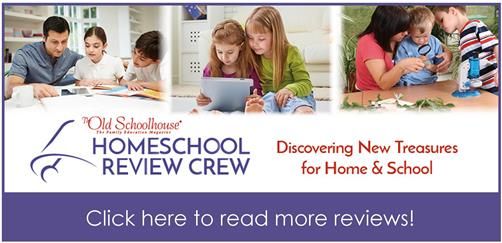 Disclaimer
I received a FREE copy of this product through the HOMESCHOOL REVIEW CREW in exchange for my honest review. I was not required to write a positive review nor was I compensated in any other way. All opinions I have expressed are my own or those of my family. I am disclosing this in accordance with the FTC Regulations.