Our family just finished reading Imagine…The Great Flood by Matt Koceich, a fictionalized story about the events leading up to the Biblical account of Noah's Ark and the Flood. And what fun it was!
For this review, our family received a complementary copy of Imagine…The Great Flood by Matt Koceich, published by Barbour Books.
Parents need to seek out and provide positive reading materials and honorable role models for their children. Often the books offered to kids are full of junk. But Imagine…The Great Flood is different!
What is Imagine…The Great Flood?
Imagine…The Great Flood by Matt Koceich is a trip into the land of imagination. It is a fictionalized Bible Adventure in the time during Noah's preparations for the great flood.
Join Corey, Shem, Ham, and Japheth as they encounter the Nephilim and the evil of the pre-flood world. Will they be able to get all the animals onto the ark? Or will Elizar, who is trying to stop Noah from succeeding, stop them?
The writing style for Imagine is fun. Your kids will get a kick out of the action. The word pictures are simple and clear, which can be great for upper elementary readers.
With clean writing, Imagine is a book you can give your children without worrying if they will be exposed to inappropriate materials. So many books for children are written with adult material. But Imagine has honorable characters and a clear message about right and wrong.
A Cautionary Word about Biblical Fiction…
Make sure your children know the true biblical account of Noah's Ark and Flood before they read Imagine…The Great Flood. Matt Koceich adds details and scenarios that are not included in the Bible. This can be a fun way to make Bible stories and characters more relatable. I just caution parents to discuss with their readers what is true and what is fiction. There is a danger when children learn the Bible through fiction without first understanding the true story from the Bible.
What is Imagine…The Great Flood about?
Corey is a ten-year old boy who lives in Texas and whose family is preparing to move to Florida. He is discouraged and doesn't want to leave his friends and school.
One day, while on a walk with his mom and dog Molly, Corey hits his head and wakes up in the ancient world of Noah's day. Right away Corey meets Shem as Shem is leading some lions to the ark for safety. He experiences some of the evil of the times and is even attacked and captured by the Nephilim.
After being freed by some animals, Corey again encounters the Nephilim and the evil Elizar. He barely gets away by jumping into the stormy and turbulent sea where the waves sweep him toward the ark. Noah reaches out with his staff to pull Corey on board the ark when, suddenly, Corey is back in his own time.
The book then jumps to three months later with Corey now living in Florida as he reviews what he learned from his ancient experience.
Our thoughts about Imagine…The Great Flood
I would have liked to see a disclaimer at the beginning of the book reminding readers that Imagine is a fiction book. I would hate for readers to think that this is a true account of what really happened in Bible times. Parents, make sure your children understand the facts of the Bible before reading Imagine…The Great Flood.
Like most historical fiction writers, Matt Koceich speculates about events and characters that might have been, but are not in the biblical account.
In regards to the spiritual content, there is not much depth. Corey calls out to Jesus for help, but when rescued, does not think to thank Jesus for the rescue until the very end of the book. Jesus and God do not play parts in the story. It felt to me like they were distant viewers of the situation who set the story in motion then backed off to watch the action unfold.
Having said these things, I do think Imagine…The Great Flood is a good book for children. I have been dismayed of late at the reading material offered to children. Society is offering to fill our children's mind with junk and rude behavior with a bit of lying and meanness thrown in. Parents need to seek out and provide honorable reading for their children. Remember, garbage in = garbage out.
And one book read is much more beneficial then hours of TV passively consumed!
Recommendation
As a fun, light read, Imagine…The Great Flood is a good choice. It is a clean adventure book with honorable characters that live in an exciting time. My boys liked the premise and the action. I would recommend it for readers in upper elementary grades.
The second book in the series, Imagine…The Ten Plagues is available to for preorder.
Where can you find more information about Imagine…The Great Flood by Matt Koceich and other books from Barbour Books?
You can find more information about Imagine…The Great Flood by Barbour Books by visiting their website or following these social media links:
Social Media Links:
• Facebook: https://www.facebook.com/BarbourPublishing/
• Twitter:  @barbourbuzz
• YouTube: https://www.youtube.com/user/BarbourPublishing1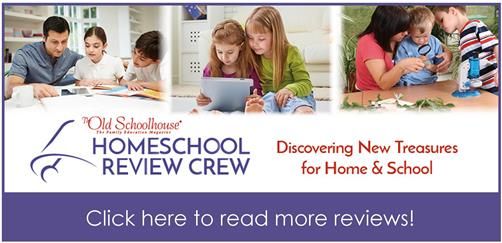 Disclaimer
I received a FREE copy of this product through the HOMESCHOOL REVIEW CREW in exchange for my honest review. I was not required to write a positive review nor was I compensated in any other way. All opinions I have expressed are my own or those of my family. I am disclosing this in accordance with the FTC Regulations.