For this review, our family received a complementary one-year subscription to Let's Go Geography curriculum.
What is Let's Go Geography?
Our children need to have a global perspective. They need to know how other people live and what different places around the world are like. As our world grows even smaller with the use of technology and faster travel, don't let your children be left wondering how other children around the world live.
Get your kids interested in the world!
Let's Go Geography can help children in grades K through 4th to have a better understanding about the world they live in. The full curriculum covers three years of information in order to provide a complete picture of the world.
Covering world geography country-by-country, Let's Go Geography offers a glimpse into other cultures. You can use the lessons as a foundation to further, more in-depth studies. Or use them as they are for a great introduction.
What is included in Let's Go Geography?
Weekly emails include the lesson and media links for the weekly country. This has been so convenient to open my Monday emails and have the lessons ready to go. I scroll through, print the pages I need, and follow the links to the maps. Then I'm ready to teach!
The lessons are presented in a notebooking/scrapbooking style that allows students to create a notebook of geography information that is important to them. It avoids worksheets and busy work.
A variety of activities reach the learning styles of different children. Coloring, writing, dictating, watching videos, hearing music, making crafts, and using maps are some of the engaging hands-on learning projects that await your children.
The pages are filled with bright colors that draw children into the material.
The sections are short and sweet; just right for a beginning world geography curriculum.
Online video links lead children to songs and videos about the countries. They give a positive picture of what the country looks like, what her people like to do, and how they live. Students are introduced to some culture and language. Sam really like watching them and often my older boys would join in too.
We often linked to even more videos to watch. But be careful, they are on YouTube. So watch which links you follow and don't let your kids watch the videos alone.
A printable passport, bookmarks, and travel journal covers are available to help your children fall in love with geography!
Every 12 lessons is a review of the previous lessons. This is so important so students can continue to recall what they have learned and compare this learned information to the new information they are about to receive.
How did our family use Let's Go Geography?
Sam, my first grader, and I enjoyed Let's Go Geography together. The lessons are set up so that they can be spread out over a week, several days, or one longer geography day. We chose to focus our efforts on completing the materials in two geography days.
The first day, we covered the materials, videos, and maps for the weekly country. Then on the second day, we have fun with the review questions and the crafts. This schedule worked great for us because the second day provided the review that helped Sam solidify the information.
Sam's favorite parts were the maps. He loved finding countries, identifying bodies of water, and drawing physical features. Some maps focused on the country in order to provide a more detailed picture. Then we looked at larger maps to gain an understanding of where the country is in the world.
I highly recommend Let's Go Geography! Sam looks forward each week to learning about a new country. He is building a strong foundation and interest for later studies. I am so thankful for his budding global perspective!
Where can you find this resource from Let's Go Geography?
You can find more information about Let's Go Geography on their website or by following these social media links:
Social Media Links:
• Facebook: https://business.facebook.com/letsgogeography
• Pinterest: @letsgogeography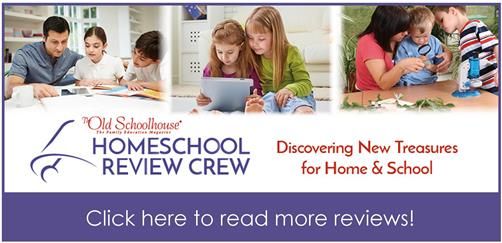 Disclaimer
I received a FREE copy of this product through the HOMESCHOOL REVIEW CREW in exchange for my honest review. I was not required to write a positive review nor was I compensated in any other way. All opinions I have expressed are my own or those of my family. I am disclosing this in accordance with the FTC Regulations.