Is your family one who likes to play games together? Then let me introduce you to Unauthorized by Chara Games!
As the nights grow longer and the days get colder, our family loves to cuddle up and play games together. For this review, we are excited to share Unauthorized with you, which we received a complementary copy of for this review.
What is Unauthorized by Chara Games?
Unauthorized is a Christian card game that includes strategy, planning ahead, and working together to reach a common goal.
Unauthorized demonstrates the courage, faith, and resistance experienced by the underground church. Players try to sway each other into either supporting the growing Church, or into helping the State suppress the Church.
Using social deduction, the 6-12 players use Experience cards to influence the growth of the underground church.
The winner of the game is either the Church or the State, so players work together to support their side.
So gather friends and family around the table and play!
What is included in Unauthorized by Chara Games?
Unauthorized is a card game that plays out similarly to a board game.
Included in Unauthorized are Experience Cards and Role Cards. The Experience cards decide the players' loyalty either to the State or the Church. If you have more green Church cards, you are a church supporter. But if you have more red State cards, you must support the state in helping to stamp out the underground church.
Role Cards define your game character. Each player chooses a role card that represents a citizen who is either an underground Church supporter who is trying to help the church grow, a State police supporter who is trying to end church growth, or a neutral citizen who can be swayed into supporting either side.
Using a unique role power, game citizens trade Experience cards, take, or give Experience cards to other players. This influences the number of Church and State cards the player holds thus swaying his support from the Church to the State and back again.
How did our family use Unauthorized by Chara Games?
Unauthorized is designed for ages 12 and up, but my 10-year-old son enjoyed playing and had fun with the strategy elements of the game also.
I have competitive boys, so we loved the cooperative nature of Unauthorized! It was fun to focus on trying to help each other reach our common goal.
Before you sit down to play, definitely take the time to watch the instruction video online on YouTube and read through all the directions completely. The rules are a bit complicated and confusing when you begin. Once we had played several turns, our family got the hang of it and we were able to really enjoy playing! The complicated nature of the game is difficult at first. Have patience and keep trying; it gets easier!
Once you have mastered the rhythm of the game, it becomes faster paced and the strategy component kicks in. So set aside the time for a practice game, then definitely plan other game times to enjoy Unauthorized.
We enjoyed the realistic Experience cards. They were things we see happening to the church in real life. Next time we play, our family is going to discuss the Experience cards while playing them. This will enhance our game by identifying where we see these actions in our own lives.
We loved that the Experience cards gave us practical examples of how our personal experiences influence our thinking about the Christian Church and Jesus Christ. Our family talked about how we need to intentionally help other people have great experiences with Jesus so they can know Him and accept is free gift of salvation.
The Experience cards also pointed out some things the World does to pull people away from Jesus. This is valuable to recognize so Christ Followers are aware of some of the strategies used against us. As you play, I encourage you to discuss these together to really learn from the examples in Unauthorized.
Where can you find this and other games from Chara Games?
You can find more information Chara Games on their website or by following these social media links:
• Facebook: https://www.facebook.com/CharaGames/
• Twitter:  @Charagames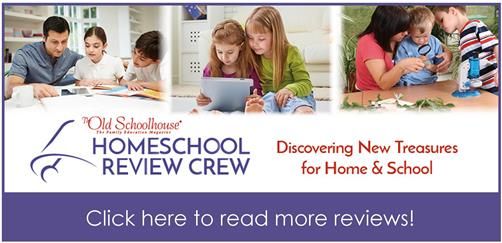 Disclaimer
I received a FREE copy of this product through the HOMESCHOOL REVIEW CREW in exchange for my honest review. I was not required to write a positive review nor was I compensated in any other way. All opinions I have expressed are my own or those of my family. I am disclosing this in accordance with the FTC Regulations.