Time to cuddle up with your family and listen to exciting audio drama missionary stories by Brinkman Adventures.
This autumn, don't turn on just another movie for Family Night. Get comfortable and listen to the Brinkman Adventures Season 4 together!
For this review, our family received a complementary copy of the Brinkman Adventures Season 4 CD set of 12 missionary stories.
What are the Brinkman Adventures Season 4 stories about?
The Brinkmans are a large fictional family who meet true, modern, missionaries and learn about the exciting and impactful lives these missionaries lead. Through the Brinkmans, listeners experience what it is like to be a modern day missionary who lives fully dedicated to the work of Jesus: reaching people with the Gospel message and providing tangible and life-changing help to suffering people.
Your family will be introduced to Christian heroes who are serving Jesus all around the world while encountering obstacles such as witch doctors, slavery, and wrongful imprisonment.
What is included in the Brinkman Adventures Season 4?
With 12 stories, or 5 hours, of adventures your family will learn so much from the examples of people living on the edge for Jesus!
You will learn about modern day heroes who will inspire you and your family to depend on Jesus and live fully for Him!
Each story is around 30 minutes long, leaving time for follow-up discussions. Our family did need to talk about some of the episodes because they contained some hold-onto-your-seat moments that were a little stressful. Also, these are based on true stories from around the world of men and women who have dedicated their lives to missions work. So there are some tough parts, but each is an incredible story filled with teachable moments that will change the way you love the world for Jesus!
With topics such as: confronting evil, faithfulness during persecution, overcoming fear, and trusting God at all times, the Brinkman Adventures Season 4 is a treasure of spiritual truth!
How did our family use the Brinkman Adventures Season 4?
Our family enjoyed listening to the Brinkman Adventures together.
The Brinkman Adventures are recommended for students ages 10 and older, and I agree. My 11-year old and 14-year old sons really enjoyed the stories and asked to listen to one after another. My 6 year-old son liked the stories as well, but some of the parts were a little too stressful for him. So we paused the CD and talked for a while until he was able to continue.
Online at https://brinkmanadventures.com/real-stories-season-4 I was able to read the background true stories. I was able to see which stories might have some material that I should skip for my 6 year-old or talk about with all my sons before listening to the CDs.
For example, in "Remember Nhu," Nhu is sold as a slave and is quite abused. Because I read Nhu's story before listening, I was able to skip some moments I was concerned about. But I didn't want to skip the whole story because it is an amazing and heart changing story about God's power to rescue people from horrible situations.
In the episode "Heart Song," a Russian man is dragged off to prison for holding an illegal meeting about Jesus in his home. While in prison, he is beaten many times as his guards try to force him to deny Jesus. He never gives in and is eventually released after 2 years. I did skip some of the parts where he is beaten. We also needed to pause and talk about the story when he was being dragged off to prison because the audio drama is quite realistic.
Season 4 also has some stories about how the Brinkman family faces difficulties in their own lives and has to trust God in order to overcome their discouragement and disappointment. Episode 37, "A Paradise Lost," and episode 48, "What Brings Us Together," are about how the family has to pull together as they depend on God to help them with struggles in their lives. Our family enjoyed these episodes because they were relatable to our own everyday lives. Even though we are not on the mission field, our family deals with rejection, discouragement, and drastically changed plans as we strive to live our lives fully for Christ here in Colorado Springs.
"What Brings Us Together" talks about how God can use people right where they are today. We all have a mission field around us. We don't have to travel farther than our own street or school to find people who desperately need Jesus. I really appreciated this message.
Our Recommendation:
I highly recommend these wonderful audio adventures! We need to fill our family's hearts and minds with daring stories of the power of God. The Brinkman Adventures will provide you with heroes to inspire you and adventures to entertain you!
Where can you find more information about Brinkman Adventures?
You can find more information about Brinkman Adventures on their website or by following this social media link:
Facebook: https://www.facebook.com/Brinkman-Adventures-152895116079/#SecretoftheHiddenScrolls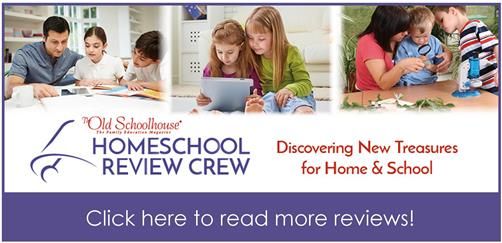 Disclaimer
I received a FREE copy of this product through the HOMESCHOOL REVIEW CREW in exchange for my honest review. I was not required to write a positive review nor was I compensated in any other way. All opinions I have expressed are my own or those of my family. I am disclosing this in accordance with the FTC Regulations.