For this review, our family received the Gospel Tracts and Evangelism Tools Sampler Pack.
What is Let the Little Children Come?
Let the Little Children Come is a company that is dedicated to reaching children for Jesus. Their goal is to create products that are "designed to capture and hold the attention of children, while not distracting them from the core message of salvation through Jesus Christ."
Let the Little Children Come has tools and tracts for children while presenting the Gospel in engaging and creative ways.
They would even make fun stocking stuffers for gifts for Christmas that children can use to tell their friends about Jesus.
What comes in the Sampler Pack?
In the Sampler Pack you will receive three Animated Tracts, two Pop-up Tracts, and two FlipAbout tracts. Along with these, you receive three wordless tools for sharing the Gospel: a silicone bracelet, and wordless bracelet, and a wordless book.
I love that the Gospel message is told in a way children understand, but it is not watered down. The illustrations are cute and friendly. Children love them!
Most of the Tracts come with instructions for adults on how to use the tools to have the greatest impact. They have sample questions and Bible verses to refer to as you read through the tracts with children.
Sharing the Gospel can be intimidating, but Let the Little Children Come as produced wonderful tracts to make us as ready as possible!
One Pop-up tract is made especially for Easter. Some children are searching for Easter eggs and are determined to find every one. This reminds one child of the Bible story about the Shepherd and the Lost Sheep. So as they search, they talk about how important each child is to Jesus.
The other Pop-up tract is about God's amazing house in Heaven. How do we get there? What has Jesus done for us? The Gospel message is put into words that even younger children can understand and relate to.
The two FlipAbouts are paper that has been carefully constructed so that different pictures are revealed as you fold and bend the paper. One illustrated Josh 3:16, the other tells the Gospel story with simple pictures on colored circles. My kids had fun figuring out how to bend the squares to reveal the next picture. They are a little fragile because they are made out of heavy cardstock, but still really fun.
The wordless Gospel tools are handy to keep in your pocket or wear. The silicone bracelet is so popular to wear and the wordless bracelet comes as a kit ready for kids to put together. The wordless book is sturdy and so simple to use.
My boys like to use these tools to share about Jesus with their friends! I can't express the joy of seeing one child tell another child about what Jesus has done for them! The Gospel Tracts and Evangelism Tools Sampler Pack gives children several resources to use to do this!
What were my family's favorite tracts?
The Animated Tracts were our favorites. They each come with a striped plastic sheet that you move slowly over the images in the tract, from left to right, to see the images move. They are so clever!
With three topics, "Josh 3:16," "Where's Everybody Going?" and "The True Story of Christmas," the Gospel Pack has one for every occasion.
Our family is especially excited about "The True Story of Christmas" because it links the birth of Jesus to how He came to Earth to save us.
Are their more great products from Let the Little Children Come?
Yes! Let the Little Children Come has many tools, tracts, bracelets, and books for children and adults. You must take a look at their website to see all the products they have available. With this many to choose from, I know you will find something to reach every child!
Where can you find this and other resources from Let the Little Children Come?
You can find more information about Let the Little Children Come by visiting their website following these social media links:
• Facebook: https://www.facebook.com/LetTheLittleChildrenCome/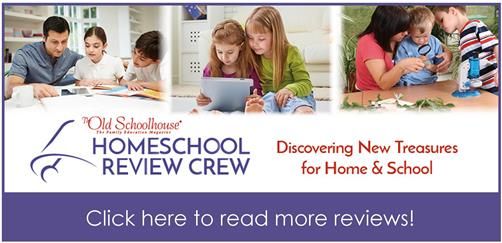 Disclaimer
I received a FREE copy of this product through the HOMESCHOOL REVIEW CREW in exchange for my honest review. I was not required to write a positive review nor was I compensated in any other way. All opinions I have expressed are my own or those of my family. I am disclosing this in accordance with the FTC Regulations.