Our family had been looking for a strong high school literature curriculum written from a Christian worldview. So I am excited to share Illuminating Literature: Characters in Crisis from Writing with Sharon Watson with you!
For this review, our family received a copy of Illuminating Literature: Characters in Crisis from Writing with Sharon Watson.
What is Illuminating Literature: Characters in Crisis?
Illuminating Literature can be used for individuals or for a group. I love that there are two suggested schedules. One schedule is for individuals, which we used, and one for a group or Christian high school.
As the curriculum title implies, each story has at least on character who is going through a crisis, a change of heart, or a life-changing problem.
Sharon Watson is a Christian, but the books and short stories are not. Students will be exposed to the worldview of the individual authors in hopes that they will learn to analyze the stories and separate "the wheat from the chaff."
It is a high school literature curriculum, but also includes writing assignments to help students notice and use great writing techniques into their own writing.
The 38 lessons cover 12 books and short stories that will lead your high schooler to a better understanding of literature. The two-semester course earns 1 high school credit and will help your students become evaluators of literature, not just readers.
We enjoyed the student led questions that allowed my high schooler, Josh, to hone in on his observations while learning about what is important to notice and pay attention to while reading literature.
Serious themes are discussed such as "What is human?", disillusionment, deceit, and what is justice. These are great ideas for high school students to wrestle with!
What is included in Illuminating Literature: Characters in Crisis?
Many excellent components are included in Illuminating Literature: Characters in Crisis.
The Teacher's Guide is written well for teaching. It has clear goals and objectives for each book or short story. Sharon Watson included questions about literary terms, setting, point of view, the author's objectives, and much more. Her discussion questions ask students to analyze the information and form their own opinions about the story characters and their actions. Students are asked to identify the worldviews of the characters while comparing and contrasting them to their own worldview In order to develop writing skills, students will identify techniques and author used to influence the readers. Students then apply these techniques to their own writing.
Sharon Watson has included web addresses to online resources and further readings. There are also activities for further study that encompass a wide variety of learning styles.
The Text Book includes many of the short stories. It has a check-off list for students to follow as they complete the study. This really helped us because we could see what was required and easily work it into our homeschool schedule.
We learned a lot from the meet the author section, which helped us understand and see how the writer's experiences and personality influenced his writing.
The writing sections helped Josh integrate the author's style into his own writing to see if he liked writing that way.
Vocabulary and discussion questions are included.
For each book and short story, Sharon introduces a literary skill to focus on. For example, in Sense and Sensibility, students practice summarizing. In Silas Mariner, students practice personification and anthropomorphism. And while reading Frankenstein, students learn about classifying books into genres, their settings, and point of view.
The Quiz and Answer Manual includes a "yes, I read it" quiz that checks for and understanding of details. There are also literary terms quizzes and an Opinion Surveys. Students have the option to take the quizzes online if they prefer.
The downloadable Novel Notebook contains detailed discussion questions to help students evaluate, interpret, and draw conclusions about the stories. They are asked to identify explicit and implicit information in order to become readers who evaluate their reading materials as they read.
How did our family use Illuminating Literature: Characters in Crisis?
My son Josh is a high school student who loves to read and write. He loves to read "fun" books, but not literature. We have used Sharon's writing materials and loved them. They have helped my reluctant literature student love great stories and wonderful books that helped to shape our culture.
So I was really excited to try Sharon Watson's literature program. Some of the topics were tough, so I was so thankful to be able to discuss these with him as we went through the curriculum together. Josh especially enjoyed the writing portions while I appreciated the in-depth evaluation discussion questions.
Where can you find this resource from Sharon Watson?
Sharon Watson also has writing curriculum for middle and high school students. She has also published another literature program called When World Collide. She also offers many free downloads through her website.
I highly recommend all her programs!
You can find more information about Sharon Watson and Illuminating Literature: Characters in Crisis by following these social media links: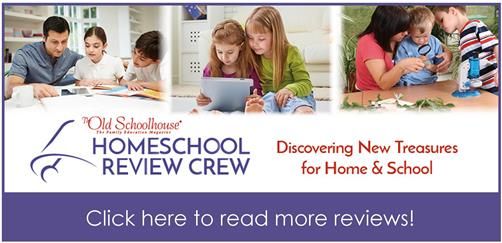 Disclaimer
I received a FREE copy of this product through the HOMESCHOOL REVIEW CREW in exchange for my honest review. I was not required to write a positive review nor was I compensated in any other way. All opinions I have expressed are my own or those of my family. I am disclosing this in accordance with the FTC Regulations.