As parents, we all need to have those challenging conversations with our kids about sexuality. We recently had the opportunity to review Sex by Design by Abby Ludvigson, and we found this resource made these conversations easier.
The things I look for in a resource on this topic are 1) Make truth clear and attractive, even fun, if possible, and 2) Make this awkward conversation, well… less awkward, 3) Open a conversation stream that will hopefully continue.
Most of all, we value resources that approach the topic from a biblical worldview and help us present our values on sex and relationships.
What is Sex by Design?
This curriculum is intended for parents to walk through with their teens, and addresses both girls and boys.
This is different than a sex education course, and does not spend time on the mechanics. Rather, it is focused on a Christian (and practical) worldview on sexuality. The curriculum helps teens see God's perfect plan for marriage and sex between a husband and wife, and counteract the world's warped view of sex.
What is included in Sex by Design?
Sex by Design includes the following:
Sex by Design Parent Guidebook
Sex by Design Student Guidebook
Videos (which come as DVD's in the standard version – we viewed them online for this review)
The curriculum addresses the following topics:
1) Plan Ahead: Living Pure in a Sex-Saturated Culture
2) Counting the Cost: Every Decision has a Price Tag
3) Dating: doing relationships God's way
4) Sex: God's Purpose and Plan
5) Modesty: God Cares What I Wear
6) Pornography: Its Deception and Steps to Get Out or Stay Out
7) Secondary Virginity: Running Back to God
I like that the resources balanced the moral spiritual perspectives with the practical. For example, in a chapter called "Counting the Cost: Every Decision Has a Price Tag," the author starts with physical and economic costs of sex outside of marriage, addressing several real costs (borne by statistics) information that is completely suppressed by our sex-obsessed society:
Less than half of teen mothers that have an unplanned pregnancy ever graduate from high school, and less than 2% earn a college degree before 30
Living in a single parent household is one of the highest factors leading to poverty. The poverty rate for single mother households, the poverty rate is 29.9% (compared to 6.2% for married couples).
Children born or raised in single-parent familes are at higher risk for welfare dependency, academic difficulties, and criminal activity.
These are sobering facts, and combined with warnings about the domino effect of STD's, the emotional costs of sex outside of marriage, and a good overview of the spiritual costs, this section made a really strong case that is likely to sink in more than anything I could have said on my own.
How did our family use Sex by Design?
There are a few suggested ways we could have used this resource. Some people run through the topics and the videos quickly with their teen, then come back for a second round with a deeper dive into each topic. We chose to take one lesson at a time and have the discussion while the topic was fresh and new.
Following the resource instructions, I found a quiet place with my son to watch the videos and prepare for discussion. I probably deviated a little bit from the model as I found myself pausing each video multiple times, when I would notice something in my son's face that made me think we needed more discussion or when I felt a need to emphasize a point the presenter was making. But these pauses and the discussions that came out of them were evidence to me that we were making good progress.
After each video, we worked on filling out the workbook – a Teen Edition for my son to fill out and a Parent Edition for me. After filling these out on our own, we compared our notes and answers, which provided great fuel for conversation as well as solidifying each lesson.
One thing I think could be improved in a future version is the gender-specific language use. Since this was written by Abby and she uses her personal approach as the example and model for us, there are places where filling in the blank led to awkward sentences that we had to cross out with pen and correct to make them apply to my son (for example, we changed "I want to give myself to one man" to "I want to give myself to one woman."). In a similar vein, some of the examples and suggested strategies were a little more girl-appropriate, so again, we came up with our own suggestions.
This was a minor thing that we were able to work around to make the resource work for us.
Recommendation
If you have a teen and you're looking for creative ways to discuss Biblical purity and sexuality, then we highly recommend this book and video resource.
Where can you find this and other resources from Abby Ludvigson?
You can find more information about products by Abby Ludvigson by following visiting her website or Facebook page.
Facebook:  https://www.facebook.com/Sex-by-Design-188984727830789/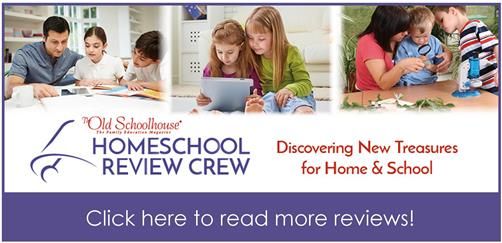 Disclaimer
I received a FREE copy of this product through the HOMESCHOOL REVIEW CREW in exchange for my honest review. I was not required to write a positive review nor was I compensated in any other way. All opinions I have expressed are my own or those of my family. I am disclosing this in accordance with the FTC Regulations.