As the weather gets chilly, immerse your family in the newest historical fiction audio adventure by G.A. Henry!
Heirloom Audio Productions Presents: The Cat of Bubastes
What is Heirloom Audio Productions?
One of our family's favorite activities is to enjoy great Christian audio entertainment together.
Heirloom Audio Productions has produced some of our very favorite audio drama adventures! Now six of the amazing historical stories by G.A. Henty have been made into audio books for Christian young people so they can learn about Christian heroes of the past.
These Christian radio theatre dramas are not just for homeschooling, but are for every family who wants to learn history through a memorable adventure!
Are you looking for someone your child can look up to? Heirloom Audio Productions provides time-tested stories by G.A Henty that are both exciting and life changing. The characters discover faith in God and stand strong against all odds as their faith is tested and found true.
Heirloom Audio Productions creates high quality, riveting, and "Don't push the pause button" historical adventures!
Join the fabulous cast of this Christian audio drama: Brian Blessed (Star Wars, Tarzan, Robin Hood), John Rhys-Davies (The Lord of the Rings), Elizabeth Counsell (The Chronicles of Narnia), Sylvester McCoy (The Hobbit, Dr. Who), Russell Boutlter (Ben Hur), and others. They take listeners on an adventure learning about responsibility, perseverance, and how God provides.
What is The Cat of Bubastes?
The Cat of Bubastes takes us back to Ancient Egypt and the time of false gods, mystery, murder, and unexpected heroes. Meet Israelite slaves who bring the truth about the One True God. Meet a prince of Egypt whose loyalty is not with Egypt.
The Cat of Bubastes is both a who-done-it murder mystery full of suspense and intrigue and a story of an Egyptian family who dared to question their religion. As slaves, Amuba, Jethro, and Ruth become entwined in the lives of their Egyptian owners. As respect and love grows between the slaves and owners, they pledge their lives to each other and become one family who must stand together with The True God.
The Cat of Bubastes ignites imagination as it brings listeners to a new understanding of Historical Ancient Egypt. At first in one story, then in a split second transferred to a larger, greater Story, listeners will be built up morally and spiritually.
Heirloom Audio Productions offers other valuable and educational resources to families.
There are Special Bonus resources that we enjoyed! After purchasing The Cat of Bubastes, you have access to the Official MP3 Soundtrack, a Study Guide, an e-book of The Cat of Bubastes, posters to print, a behind the scenes video, and the Live the Adventure Letter.
You have to check out the free "Live the Adventure Letter." They have articles, science experiments, recipes, activities to do with kids, historical information, and more. For example, this month you can learn how to make a no-sew pencil pouch or cook up some Civil War Hardtack crackers. It is a resource that families shouldn't miss out on!
How did our family use The Cat of Bubastes?
Our family could not wait to experience another of G.A. Henty's adventures through Heirloom Audio Productions! We were engrossed in the audio theatre adventure through the story and the amazing music.
In our homeschool curriculum, we are preparing to study Ancient Cultures. The Cat of Bubastes was the perfect opening to our studies. We had great discussions about false gods and how they affect people's outlook on life compared to our belief in The One True God. The study guide provided thought-provoking questions and additional historical information such as maps and Egyptian cultural information.
The Live the Adventure Letter gave us enrichment activities about Ancient Egypt that were really fun to do.
You can find more information about The Cat of Bubastes and Heirloom Audio Productions at the Heirloom Audio Productions website or by following these links: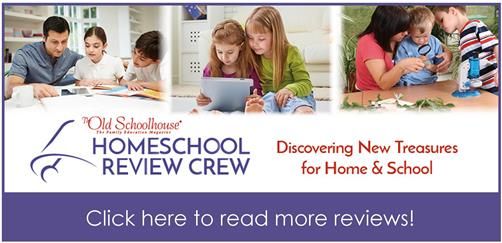 Disclaimer
I received a FREE copy of this product through the HOMESCHOOL REVIEW CREW in exchange for my honest review. I was not required to write a positive review nor was I compensated in any other way. All opinions I have expressed are my own or those of my family. I am disclosing this in accordance with the FTC Regulations.