One of our favorites, The Beginner's Bible from Zonderkidz, has new full-color pictures to engage children and get them involved in Bible stories!
Zonderkidz, the children's branch of Zondervan, now offers their 25th anniversary edition of the classic Beginner's Bible with new, vibrant pictures! For this review, our family enjoyed the updated version and the additional resources offered by Zonderkidz.
What is The Beginner's Bible?
As thebeginnersbible.com describes, The Beginner's Bible has been a favorite with families since its first release in 1989. Now, for its 25th anniversary, it has a fresh new look with vibrant pictures that engage young children. Full of faith and fun, with easy-to-read text, The Beginner's Bible is a wonderful way to introduce the Bible stories and characters to your children. With over 90 Bible stories, The Beginner's Bible was named the 2006 Retailers Choice Award winner in Children's Nonfiction.
The Bible stories are concise and short to meet the attention span of young children.
This children's Bible introduces Bible stories and characters to kids in a way that makes God and the true stories of scripture approachable and desirable!
I recommend The Beginner's Bible for young children, children with learning disabilities, or autism. The stories are clear and the vibrant pictures are so engaging!
Zonderkidz offers online resources to parents, teachers, and children!
I was amazed and excited about the online resources and free app that Zonderkidz provides!
At thebeginnersbible.com, you will find resources for kids, parents, and teachers. The puzzles have 3 levels of difficulty. The painting pages can be printed out when finished. The match game is a memory style game. On the spot the difference pages, children can click on the things that are different. There are 40 printable coloring sheets, mazes, and drawing pages where children complete the pictures by adding their own drawings. Don't forget to enjoy the connect to dots, the crossword puzzle, matching sheets, and writing sheets where children can trace letters and numbers then color the pictures.
Zonderkidz offers a Beginner's Bible Curriculum Kit for purchase. The Deluxe and Collector's Editions of The Beginner's Bible include audio CDs and animated videos with prices ranging from $24.99 to $39.99.
Don't forget about the free app!
Zonderkidz offers a free app with games, stories, puzzles, and coloring pages for children to enjoy. Sam had a ton of fun interacting with Bible stories in such an interactive way!
How did our family use The Beginner's Bible?
My 5-year-old son, Sam, loved sitting and looking at the pictures while waiting for me to read to him.
I found that, while reading the Bible stories, I could add more details about the characters and stories. And Sam continued to listen because he loved the cheerful pictures.
The new 3-D pictures make The Beginner's Bible approachable for children. The beautiful pictures are so joyful and loving! Sam wanted to "read" the Bible on his own and with me. He even brought it to church to share with his friends.
Helping children enjoy the Bible at a young age is so important! It sets them up for a lifetime of essential Bible learning. The Beginner's Bible is an engaging tool to help parents and teachers instill a love for scripture in children.
Our thoughts on The Beginner's Bible
I give Zonderkidz' The Beginner's Bible 9 out of 10 stars. The new pictures are bright and fun and the online resources really bring the Bible Stories to life.
Where can you find this and other resources from Zonderkidz?
You can find more information about Zonderkidz and The Beginner's Bible by visiting their website or following these social media links: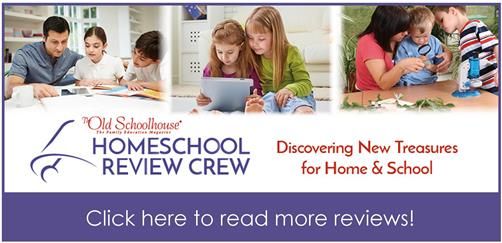 Disclaimer
I received a FREE copy of this product through the HOMESCHOOL REVIEW CREW in exchange for my honest review. I was not required to write a positive review nor was I compensated in any other way. All opinions I have expressed are my own or those of my family. I am disclosing this in accordance with the FTC Regulations.