Need a break to wind down? Want an uplifting puzzle game app? Daily Bible Jigsaw from Planet 316 fits the bill
For this review, our family has enjoyed this free puzzleapp: Daily Bible Jigsaw.
What is Daily Bible Jigsaw?
Our brains need daily problem-solving stimulation. Daily Bible Jigsaw has been that for me, and my sons. It has given us a change of pace from the riggers of homeschooling while keeping us mentally engaged.
Jigsaw puzzles stimulate memory enhancement and maintenance. They provide visual and brain training. But they are sometimes messy and bulky to carry around. Losing pieces? Been there, done that. The Daily Bible Jigsaw app solves this. Loaded onto my iPhone, Planet 316 makes it easy to pull up a fun puzzle and work on completing it. When we ran out of time, it was saved for us.
A new puzzle is available each day, but you can go back and work on previous puzzles at any time.
Using beautiful pictures with cute kids and animals, the puzzles motivated us to finish each one. My boys really enjoyed the pictures and Bible verses that appear when the pictures were completed.

What features does Daily Bible Jigsaw have?
With the many features, you can make the puzzles more or less difficult. My 10 year old and my 5 year old both enjoyed the puzzles at their own difficulty level without feeling overwhelmed.
The telescope button shows players the whole picture that they are building. Players can rotate pieces with a tap. The broom sweeps pieces of the center area so you can have a clean workspace. The magnet puts two pieces together for you if you get stuck and need a hint. Fun and flashy power pieces can earn you extra points.
As an extra challenge, players are timed while completing the puzzle so you can compete against yourself and try to beat your time. You can re-do the puzzle to try for a faster time.
One feature that I did not like was that players needed to connect to Facebook for some of the functions to work. We were able to play and complete the puzzles without connecting, so it didn't hold us back from enjoying them. But be aware that the game strongly encourages players to connect to Facebook and asks you to do so when opening the app (which was a non-option for us).
How did our family use Bible Daily Jigsaw?
My sons and I love to take a break from school and complete a puzzle. We played Bible Daily Jigsaw while waiting for doctors, in the car, to help us relax, and as a break from the daily school tasks.
Where can you find Daily Bible Jigsaw from Planet 316?
You can find more information about Planet 316 and other products at their website and by following these social media links: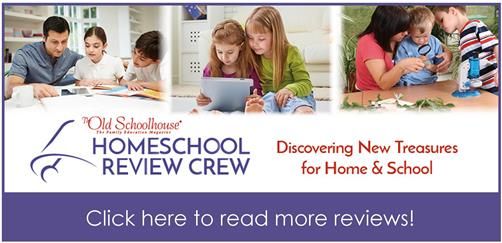 Disclaimer
I received a FREE copy of this product through the HOMESCHOOL REVIEW CREW in exchange for my honest review. I was not required to write a positive review nor was I compensated in any other way. All opinions I have expressed are my own or those of my family. I am disclosing this in accordance with the FTC Regulations.